2020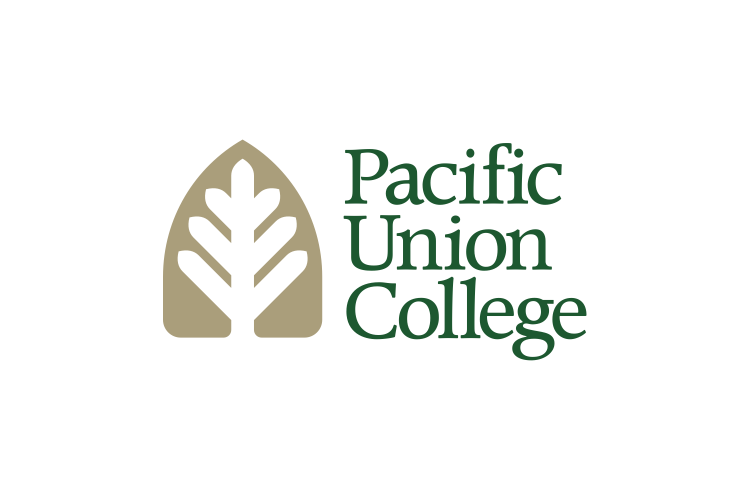 By Staff Writer on March 18, 2020
For up-to-date information please visit our Coronavirus Updates and Resources page.Napa County has confirmed that two quarantined patients are now under isolation at a county medical facility after being transported back to the United States. PUC is taking this development seriously, but it is not a cause for alarm.One of the affected patients has tested positive for nCoV2019, commonly known as novel coronavirus, while the second is still being monitored while in isolation. Both were transported to the Queen of the Valley Medical Center on Monday directly from Travis Air Force Base after arriving in the United States from Japan where they were under quarantine on the Diamond Princess cruise ship.There is minimal risk for the PUC campus and surrounding area at this time."Out of caution, the patients are being monitored in special isolation rooms that have negative pressure to minimize the risk of exposure," Amy Herold, M.D., Chief Medical Officer at Queen of the Valley, said. "We are following established infection control protocols and working closely with our partners at CDC and Napa County Public Health to ensure the safety and well-being of our caregivers, patients, and visitors."Preventative measures for the viral outbreak are no different than precautions...
Read Story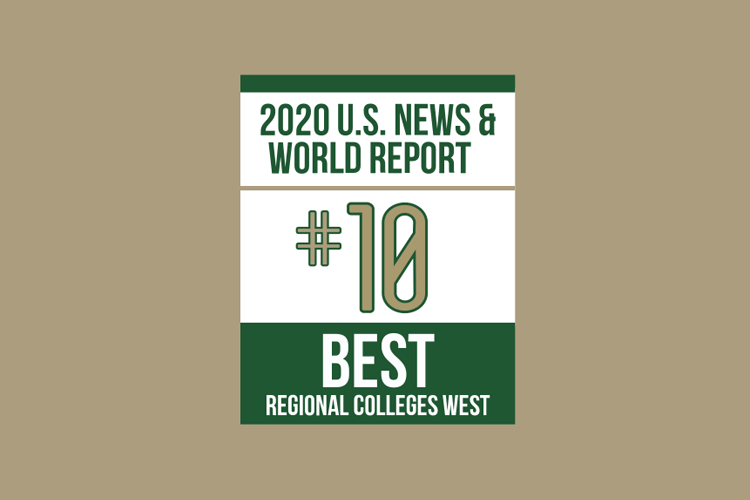 By Staff Writer on March 18, 2020
The U.S. News & World Report has released its annual Best Colleges list, and Pacific Union College has again been ranked in the top ten colleges. PUC was placed in the top 15 in the following categories:#10 in Regional Colleges West#7 in Best Colleges for Veterans#4 in Best Value Schools#14 in Top Performers on Social Mobility#1 in Campus Ethnic Diversity (West)"We are incredibly proud of our rankings in U.S. News & World Report," says Milbert Mariano, academic dean at PUC. "These results speak to the quality of a PUC education, as well as an overall PUC experience that puts students at the heart."Regional Colleges are split into four regions and are placed in this category based on the Carnegie Classification of Institutions of Higher Education's Basic Classification system, the accepted standard in U.S. education. A few of the factors and weights included in the methodology are graduation and retention rates, graduation rate performance, social mobility, faculty and financial resources, student excellence, and alumni giving. PUC is the only Adventist school in the top ten.Best Colleges for Veterans are selected based on meeting the following criteria: certified for the GI Bill, participates in the Yellow Ribbon Program, for the third consecutive...
Read Story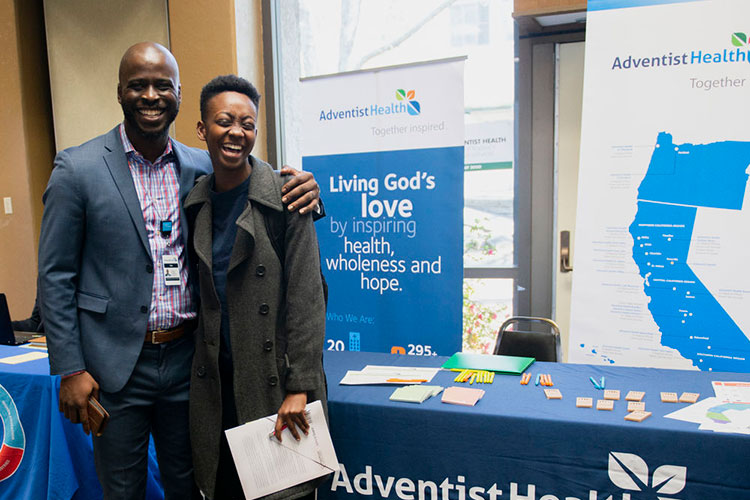 By Sarah Tanner on March 11, 2020
Thursday, March 5, PUC's dining commons side room filled with representatives from a variety of local and statewide businesses. The annual career day fair draws a number of interested companies and post-graduate institutions interested in our graduates. Individuals from a wide array of backgrounds offered networking tips and career-oriented conversation, including the Adventist Health network, Discoveryland Preschool, St. Josephs, and the United States Army, Navy, and Marshall offices.In addition to the general post-graduate career opportunities presented during the fair, a number groups came to inform students of summer internships programs. Many of these programs are located near the PUC campus, and are especially convenient for students planning to stay in the Napa Valley area over the summer.Nearby recreation areas such as Lake Berryessa often require more willing bodies during the busy summer season. Margaret Bailey, Berryessa's park manager, came to the career day fair to scout students interested in park ranger positions."Our mission is to provide a quality recreation experience for visitors and part of that is having good rangers," she explained. "During the summer we hire temporary rangers, and many of the students here qualify to work seasonally."In addition to offering a steady hourly wage, this position also opens...
Read Story
---