Howell Mountain Farms at PUC Receives ASI Grant
By Ashley Eisele on July 21, 2020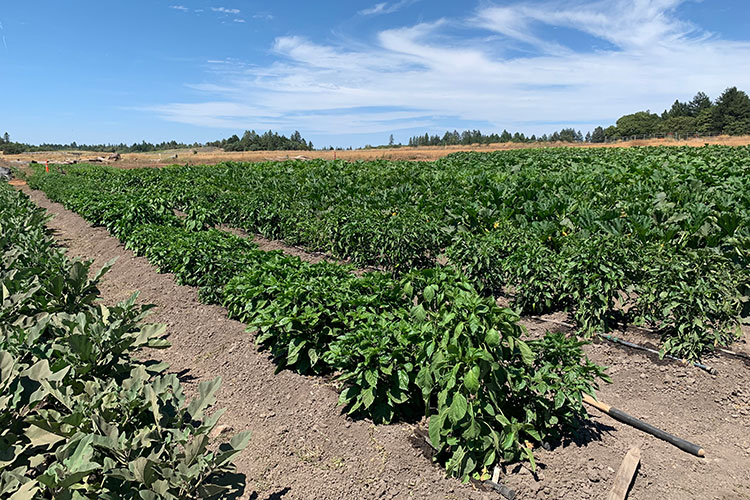 Learn Local. Grow Local. Serve Local. Those heartfelt words are the motto for Howell Mountain Farms at Pacific Union College, which was recently awarded a $10,000 grant from Adventist-Laymens Services & Industries (ASI.)
The farm was established as an outlet for students at PUC to learn about agriculture and business through hands-on experience, but the inspiration came from Ellen White.
"I was reading the Spirit of Prophecy," said farm manager Doug Helmer. "[Ellen White] talked about how we preach too much and we teach too much, that we need to have our students experiencing things more.
"In addition to practical experience, the farm will provide a valuable connection between PUC and its students with the local community through an active produce stand. The college will also feature produce from the farm in their dining commons, and the farm hopes to supply local restaurants as well.
The generous ASI grant will allow Howell Mountain Farms to expand with a propagation house where seedlings can start to grow before being moved outside. The new facility will be fully automated with a sprinkler system, rolling tables, building sides that automatically roll up at certain temperatures, and a shade cloth for the summer sun.
The farm received an early boost in support from PUC faculty and staff volunteers who helped plant 850 tomato plants on Mother's Day.
"A lot of hands and a lot of effort have gone into getting it started. It's been a good start, and I'm very excited for it," says Helmer.
For those in the area, the Howell Mountain Farms produce stand is open every week on Tuesdays, Wednesdays, and Thursdays from 3:00 - 6:00 PM.
Search
Keywords
Archive
PUC in Outside News
Campus Updates