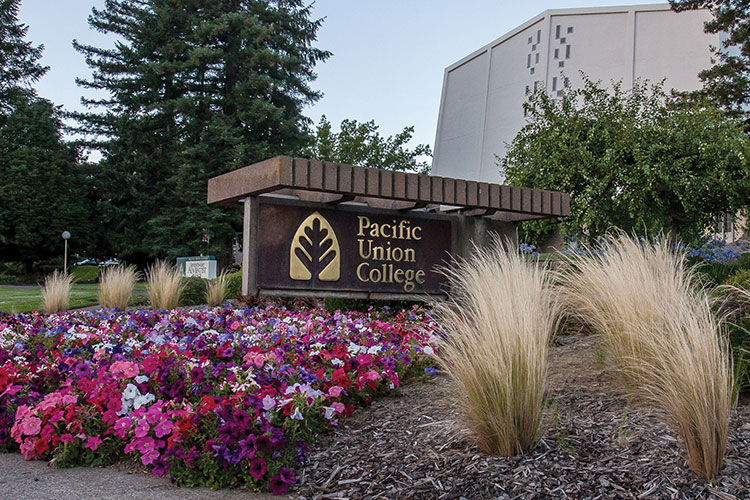 Dear PUC Family,
I take responsibility and apologize for the delay in PUC's response to the current issues of racism and injustice that are tearing at the very fabric of our society and impacting many in our campus family. There have been a lot of difficult conversations happening on our beloved college campus, and as a result, the message that I'm sharing with you today is different from the message that I would have written even a few days ago.
As a college, we have celebrated our diversity, been recognized and awarded for our diversity, and marketed our diversity. But we have failed to understand the actual needs that come with our diversity.
I never want PUC to be a school that only stands up for you when your pain hits the headlines. I want us to be the school that supports you every single day and prepares you to be the leaders that our communities, our churches, and our country need more than ever. If we expect tomorrow to be better for future generations, we have to behave differently today.
Judging from the stories that have been shared with me over the last several days, it is clear that we have a lot of work ahead of us.
So, let me start the work today with an apology. I am sorry for the pain that you have felt at PUC. I am sorry for what some of you have experienced in our classrooms and across our campus. I am sorry that you didn't feel that we listened to you and supported you. We have to do better.
There is no excuse for the violence that unequally affects the Black community. We condemn the actions of those who use their positions to deliver abuse instead of justice. Black lives matter. You matter.
It's time to move beyond words. Instead of merely talking about diversity, I want us to move to action where we live out and celebrate our differences, loving each other as Christ has shown us. Christ calls us to be more than accepting or respectful of each other. He calls us to love one another. Now is the time to put those words into action.
This morning, several of us met with our Black Student Union leaders. We heard your stories, shared in your grief, and listened to your recommendations to improve the lives and experiences of our students of color here at PUC. We also heard your willingness to continue these conversations so that we can better care for and support you. Over the coming weeks and months, we will be meeting with more student groups to find the best way forward, together.
PUC is also implementing diversity training for all faculty and staff in the fall, as well as looking at other ways we can better acknowledge and follow up on student concerns.
I want to say thank you to everyone who spoke up to share your experience with us – that took a lot of courage and emotional vulnerability. I know that turning our words of support into action will be a long, and often uncomfortable, process. But I am committed to being uncomfortable, as we move forward together.
For those of you who are hurting now, the Counseling Center is still available to you while you're away from campus. They are accessible 24/7.
The Counseling Center
Main: (707) 965-7080
After Hours: (707) 965-6789
Email: counseling@puc.edu
The following are two additional resources:
Black Mental Wellness
www.blackmentalwellness.com
Black Emotional and Mental Health
www.beam.community
For those of you who would like to learn more about how you can help support our diverse community, there are many resources available. Here are two recommended titles that you can explore during the upcoming summer months:
White Fragility by Robin D'Angelo
How to be an Antiracist by Ibram X. Kendi
Search
Keywords
Archive
PUC in Outside News
Campus Updates