Search - Lauren Vandenhoven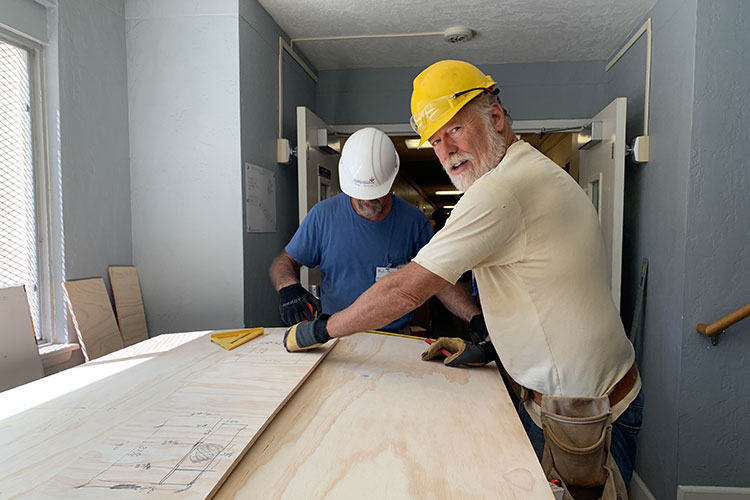 By Lauren Vandenhoven on December 27, 2019
For three weeks this summer community members, students, active and retired PUC faculty, and Maranatha volunteers worked together to renovate 31 student dorm rooms in Newton Hall, one of PUC's four residence halls.Each person had a specific job to do, including building and installing cabinets, replacing dressers and countertops, putting in new ceiling lights, wall patching, repainting, and prepping for and laying down new flooring. Eighty-one total volunteers contributed to the project with an average of 35 to 45 per day, and nearly half were first-time volunteers.Project coordinator Ed Jensen started doing volunteer work about 40 years ago, but became much more involved when he retired. For this project, he helped to register and provide information for volunteers."When a volunteer comes to the job, their housing and food is provided. They just need to come," he says. "And when these people work, they really put their heart into it."Heidi Lukowicz, graphic designer for the college and first-time Maranatha volunteer, decided to help with this project because she wanted to give her young sons the experience of volunteering and connect them to Maranatha and the larger PUC community."It's amazing how fast you can get something done with many hands," says Lukowicz....
Read Story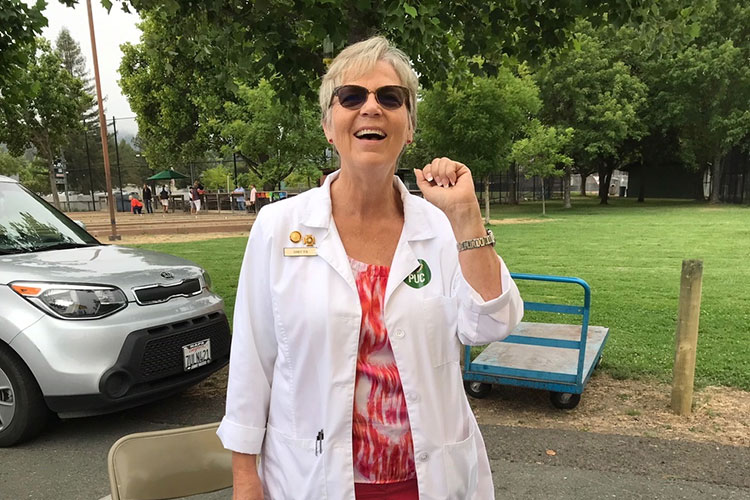 By Lauren VandenHoven on August 28, 2019
Sandy Sargent, PUC's director of Health Services, has spent her summer engaging with community members by starting conversations about health at farmer's markets in Napa and St. Helena. Twice each week, she and her team tackle different seasonal concerns, some of which include stress, sun protection and water safety, allergic reactions, hydration, and diabetes awareness. They presented the issues through evidence-based visual aids from well-known sources like the Center for Disease Control (CDC), along with hands-on teaching tools: a pool with rubber ducks for the kids and using a mannequin to teach learners of all ages how to practice CPR."The most important thing for me is to dialogue with people and educate them about basic health concerns that are surprisingly overlooked," Sargent says. "We have something to offer—a way to be a part of the community, an opportunity that would not only bring exposure to PUC, but also give something back."The work isn't just about raising awareness on a variety of health issues; it's about connecting with a wide array of people and ages."It's a chance to be visible," says Sargent. "It's rewarding, and it creates relationships at a community level."She shares stories about teaching a little boy how to...
Read Story
---