Search - Emily Mathe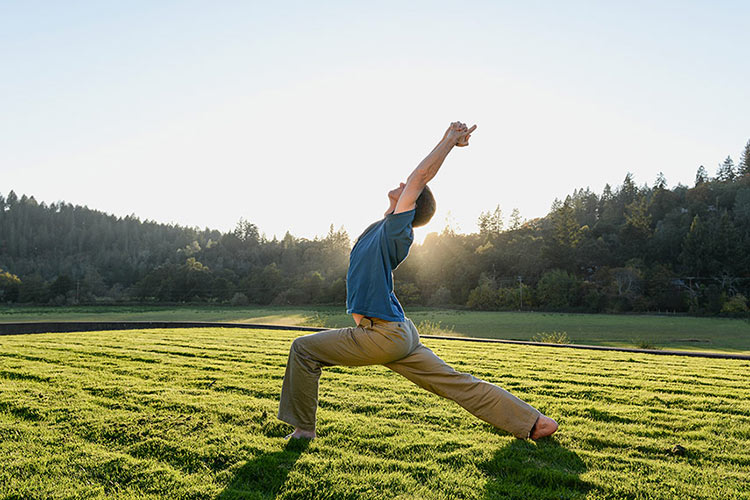 By Emily Mathe on December 10, 2013
Pacific Union College has been named a "Healthiest Company" by the North Bay Business Journal for the second time. The college received the award for its commitment to promoting wellness and an active lifestyle among its employees. PUC first received the "Healthiest Company" award in 2012, and continues to encourage employees to focus on health and happiness while expanding wellness program opportunities. The Business Journal gathered nominations over the summer and through September, finally settling on 21 companies and organizations that were honored on November 13 at the Journal's 2013 Health Care Conference. The conference and special issue of the Journal draw attention to the "outstanding efforts of businesses across the North Bay in the critical movement toward wellness." The companies selected for the award ranged from construction, education, banking, and technology; the healthiest companies were selected after a nomination and company survey process. "Millions of people spend at least half of their waking hours at work, so it makes perfect sense to make healthy choices a part of the workplace culture," said Brad Bollinger, editor and associate publisher of the Business Journal. "The workplace wellness movement is unstoppable and is really a necessity if, as a society, we are...
Read Story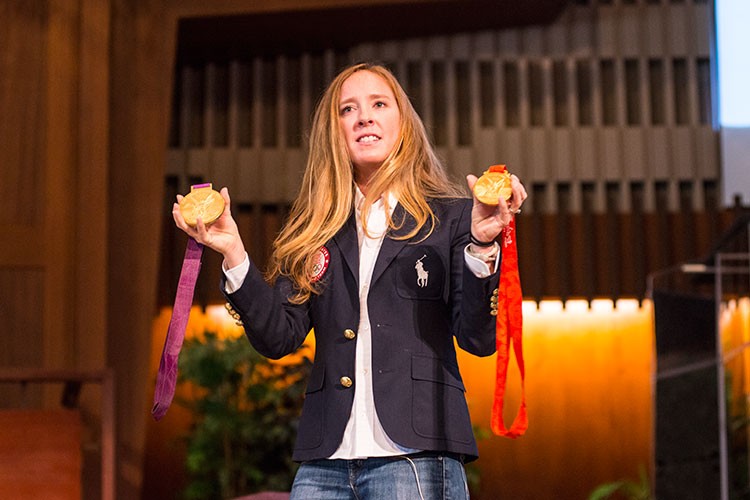 By Emily Mathe and Cambria Wheeler on November 8, 2013
With her medals displayed on the platform of the PUC Church, Mary Whipple described her journey to gold during the November 7 installment of the Colloquy Speakers Series. Whipple was the coxswain of the United States Women's 8+ Rowing Team, leading the team to five world championships, a silver medal in the 2004 Athens Olympics, and gold medals in the 2008 Beijing and 2012 London games. Whipple's presentation began with a video clip of her team's victory at the 2012 London Olympics. The footage showed the intensity of the race, as well as the incredible precision and coordination exhibited by the American team as they crossed the finish line well ahead of the rest of the pack. Whipple's presentation described the extraordinary teamwork and determination required on the journey to that finish line. As the team's coxswain, Whipple serves as an in-boat coach and calls instructions to the rowers. Her job is primarily to unite her teammates, Whipple explained. "It's my job to turn eight individuals into one person—one dream." Whipple's Olympic dream and involvement with rowing started out "innocently." While a student at Sacramento Adventist Academy, the Orangevale, Calif., native joined a rowing team at a local aquatic center,...
Read Story
---
Search
Keywords
Archive
PUC in Outside News
Campus Updates