PUC Receives "Healthiest Company" Award
By Emily Mathe on December 10, 2013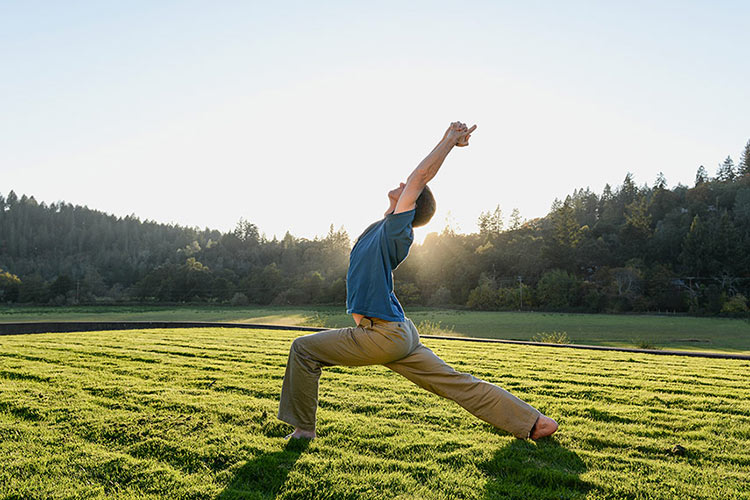 Pacific Union College has been named a "Healthiest Company" by the North Bay Business Journal for the second time. The college received the award for its commitment to promoting wellness and an active lifestyle among its employees. PUC first received the "Healthiest Company" award in 2012, and continues to encourage employees to focus on health and happiness while expanding wellness program opportunities.
The Business Journal gathered nominations over the summer and through September, finally settling on 21 companies and organizations that were honored on November 13 at the Journal's 2013 Health Care Conference. The conference and special issue of the Journal draw attention to the "outstanding efforts of businesses across the North Bay in the critical movement toward wellness." The companies selected for the award ranged from construction, education, banking, and technology; the healthiest companies were selected after a nomination and company survey process.
"Millions of people spend at least half of their waking hours at work, so it makes perfect sense to make healthy choices a part of the workplace culture," said Brad Bollinger, editor and associate publisher of the Business Journal. "The workplace wellness movement is unstoppable and is really a necessity if, as a society, we are serious about disease prevention and controlling health care costs."
Nearly 90% of PUC's employees are involved in the college's wellness program, which provides educational classes and a yearly health assessment. The program also promotes physical activities like stair climbing and walking. The program encourages a healthy lifestyle through diet, exercise, and stress-reduction techniques while emphasizing the importance of spiritual wellness.
"We work in a faith community that acknowledges God's creative wisdom in weaving each person into a seamless mind, body, and spirit package. Workplace wellness has made jobs at PUC more satisfying, knowing that we in administration not only value the work skills of our faculty and staff, but their wellbeing, health, and vitality as well," said PUC President Heather J. Knight.
Read the Business Journal's profile of Pacific Union College to learn more about the award.
Search
Keywords
Archive
PUC in Outside News
Campus Updates