PUC Sees Strong Gains in New Students for Spring
By Laura Gang on June 19, 2023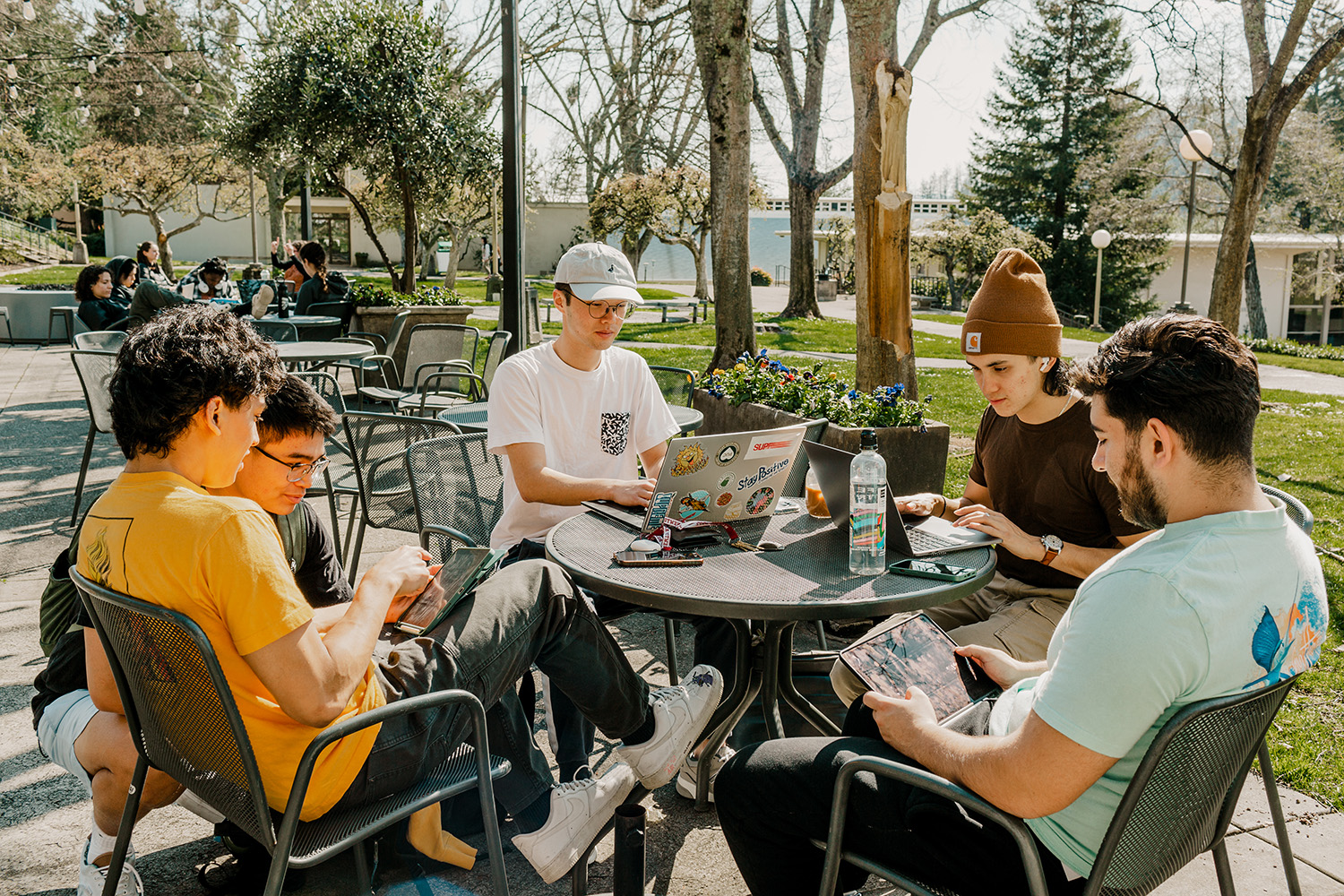 Editor's Note: We are reposting this story with an updated headline that more clearly reflects its content.
This year's theme at Pacific Union College is "Revival"; certainly, there's no better metaphor for renewal than spring. It's a time when we witness the glorious rebirth of nature all around us. The sun finally casts its warm light after a long cold winter. Spring brings a revitalized sense of optimism.
Likewise, there's optimism on the horizon for PUC. This spring has seen the highest number of new students enrolling in the last ten years. Additionally, Economic Full-Time Equivalent (EFTE) enrollment has increased each quarter this year—something which has never happened before in the modern history of the college.
Many factors have contributed to these successes. Kharolynn Pascual Smith, director of orientation, transitions, and retention, said the return to pre-pandemic conditions has made it possible for many students to move forward with their college plans. Pascual Smith, who focuses primarily on re-enrollment, regularly checks in with her students and helps them through difficult obstacles. That kind of personal care is another reason students are more likely to stay.
Pascual Smith also cited the enrollment team's "intentional approach in seeking out and cultivating potential students for whom PUC could be a good fit."
Indeed, PUC enrollment counselors have worked with genuine care and purpose to build relationships and be actively present at events, including academy visits, fairs, camp meetings, and camps in the summer. Director of Recruitment Pauline Cidro said her team's strength is customer service. "We make sure our students know that we are their go-to people, ready to provide them with ongoing support as they go through their decision-making processes."
Another outstanding achievement is that retention of returning students is currently tied for the highest rate in recent history. Director of Admissions Craig Philpott said this retention is a significant component of the growth at PUC. There is a growing message that PUC cares about each student and their success in life—beyond grades. "This messaging is already having an impact on our current students," Philpott said.
Online offerings and programs on other campuses are also supporting growth. Philpott said there is a growing number of "drive-in" students—new and local new-transfer students who are choosing PUC as their college. Many of them are nursing and healthcare students. The online BSN program has also attracted working nurses. "Gradually, we are developing a customer base that is seeking the education products of PUC without a commitment to residential campus programs or lifestyle," Philpott said. 
This good news has far-reaching effects. Commitments for next fall are the highest they've been in five years. Philpott said that spring typically predicts growth for the fall quarter—particularly the number of returning on-campus students combined with strong retention and growth in online and off-campus programs.
This rise in enrollment and retention did not just result from the hard work of PUC's enrollment staff. It was because of faculty, staff, and others who took extra time with students and kept PUC in prayer.
"Many people in a variety of spheres—whether they're students, staff, faculty, alumni, board members, or community members near and far—care deeply about PUC and our students," Pascual Smith said. "They're using their influence to encourage new students to attend, current students to persist, and stop-out students to return. I also know there are prayer warriors out there, specifically praying for PUC's success in fulfilling its mission. It truly is a team effort!"
Search
Keywords
Archive
PUC in Outside News
Campus Updates