Chris Vance Named PUC's 2022-23 Staff Member of the Year
By Ally Romanes on August 2, 2023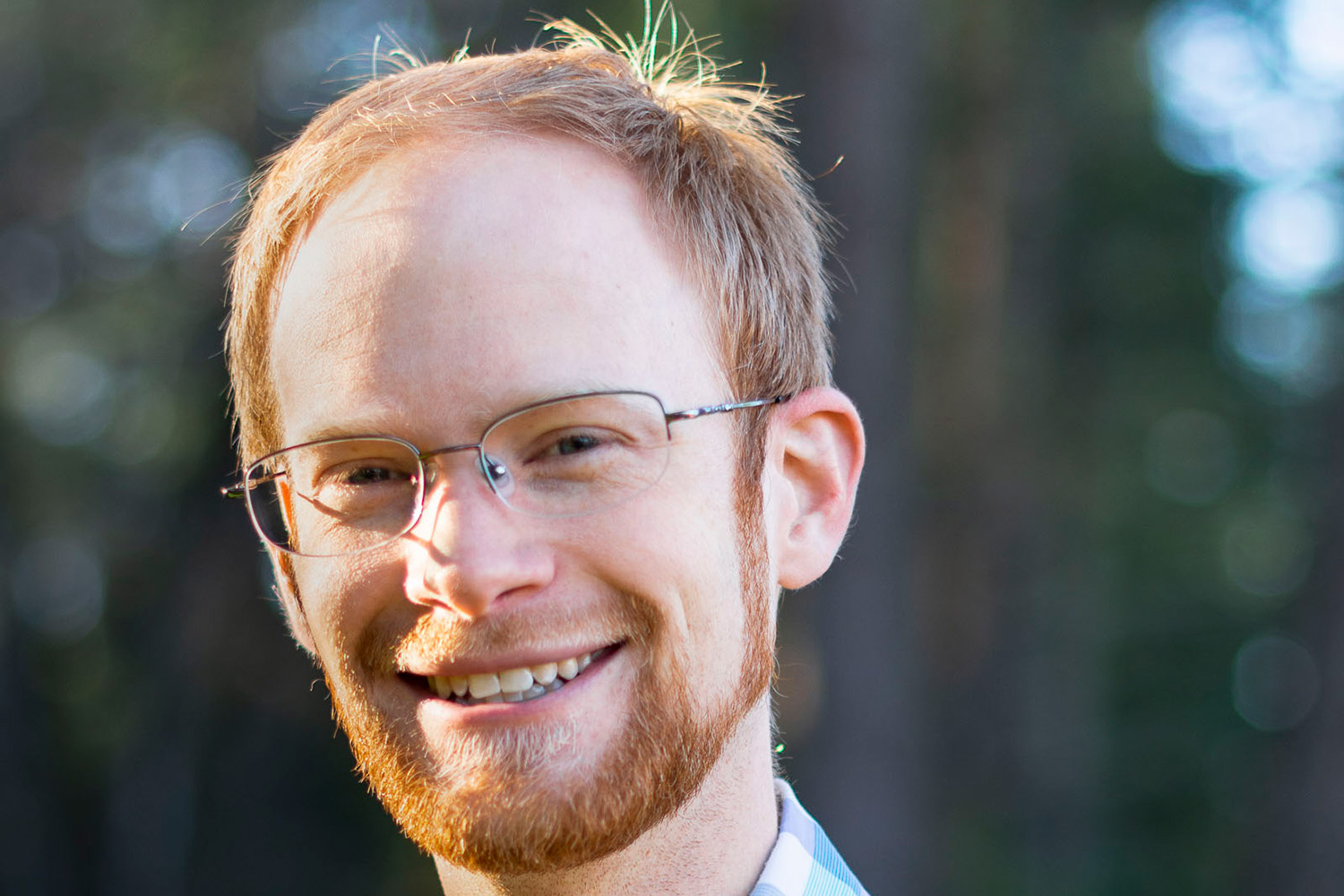 In May, Pacific Union College announced that Chris Vance, information technology support services operations manager, was named Staff Member of the Year. Vance was honored during an award ceremony for his tremendous work overseeing and handling the campus' information technology systems. One of Vance's strengths is his amazing communication skills– all while juggling responsibilities with different departments and offices. There is no doubt this award is well-deserved.
This past school year was the first time human resources recognized a staff member of the year. They planned to start this award in 2020 but got off track when COVID hit. "Chris is the perfect person to be recognized for our inaugural staff member of the year award," says Stacy Nelson, chief human resources officer. "He has made such an impact at the College. He's a true PUC Pioneer!" 
"The IT team at PUC is small but mighty. We're deeply blessed to have Chris on our team," Nelson continues. "Whether it was COVID challenges in years past or the cyber-attacks that took place this year, Chris really stepped up and made an impact. Jim Collins, author of several leadership books says, 'Great vision without great people is irrelevant.' Chris embodies this; he's one of our great people."
Vance is passionate about PUC, which is evident in his service-oriented approach, from working with front-line staff, to the executive team–he's got a limitless supply of patience. Vance's calm and steady demeanor is key in an IT leadership role like his. He leads with humor–a leadership style that was once lauded in an article by Alison Beard, executive editor of the Harvard Business Review. 
Beard writes that laughter helps to relieve stress and boredom and encourages engagement and a sense of well-being. Bringing some levity to some of the challenges faced in the workplace helps to diffuse situations and bring people together. In addition to his technological expertise, this is one of Vance's greatest strengths. 
Having his efforts seen and recognized by his peers made Vance feel great. "I am far from alone in those accomplishments, as we have all had a taxing year," he said. 
"PUC has some amazing faculty and staff, and we want to create a culture of recognition and reward," shared Nelson. This award is one of several they will be rolling out over the next year to celebrate the people of PUC.
Search
Keywords
Archive
PUC in Outside News
Campus Updates