Local Community Donation Supports PUC's Growing Nursing Program
By Laura Gang on August 26, 2022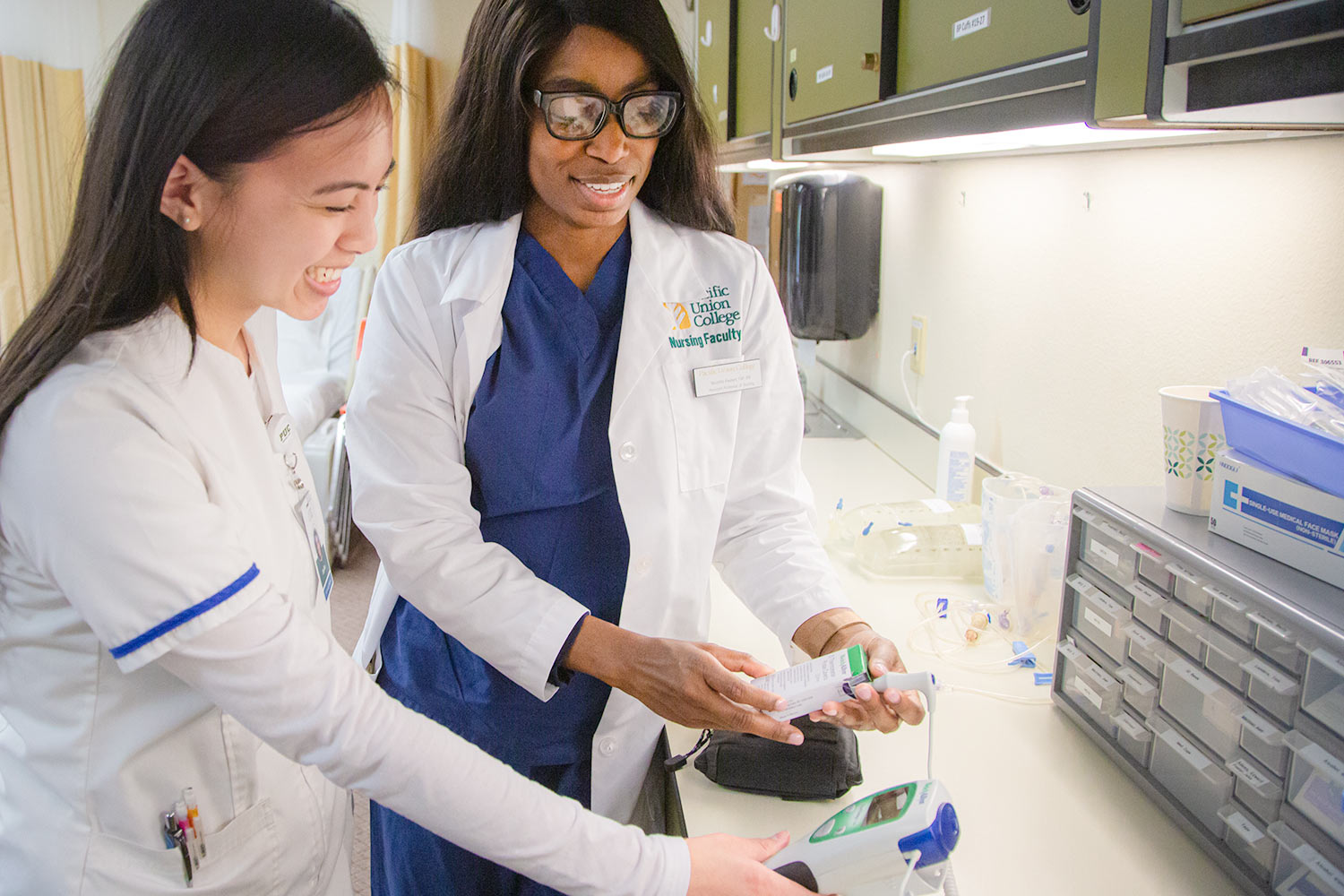 The exceptional nursing program at Pacific Union College is being rewarded with an increase in student enrollment. PUC recently received high praise and an additional 5-year approval on its accreditation from the Board of Registered Nursing. That recognition has also allowed the college to welcome more nursing students.
Following this exciting news PUC's nursing program then received a sizable donation of $200,000. Angwin Community Ambulance, a former local nonprofit organization, made the contribution, in large part because of its heartfelt connection with the college. Because of this funding, the nursing department is able to support this growth of students by upgrading Davidian Hall.
According to the Chair of Nursing Health and Science Kimberly Dunker, Davidian Hall will receive a major refresh on three of its classrooms – including one that's brand new. Renovations will include new carpet, paint, flooring, sound projectors, and screens or smart boards.
"A renovation like this has not been done for Davidian Hall for many years," Dunker said. She is amazed by all the administrative support for the nursing program and building project.
Existing Nursing Simulation (SIM) Laboratories, which immerse students in hands-on clinical experience, will be recreated with new audio/visual equipment. Davidian Hall's main SIM lab will have new flooring and equipment to make it look more like a hospital. Additions to the building include a brand-new OB/maternity SIM lab, as well as an additional skills-testing and practice space. More mannequins for simulation practice and prep are also needed.
"We want to thank the donors for their generosity and time they gave to our project and for continuing to support not only the nursing program but the Emergency Services Program," she said.
Davidian Hall's renovations and upgrades will come in two phases. Phase one will focus on ensuring there is adequate space for the increase in students. It's slated to be finished by fall 2022. In the second phase, hallways and other spaces, including the pediatric SIM lab, will be refurbished throughout the 2022-23 school year.
To complete the overall project, PUC is raising another $250,000. Donations can be made through our giving page.
Hospitals and other health facilities across the United States are facing increased demands for skilled and highly-trained nurses to care for patients. PUC is preparing its students to go out into the workforce and fulfill a mission to serve their communities.
Search
Keywords
Archive
PUC in Outside News
Campus Updates