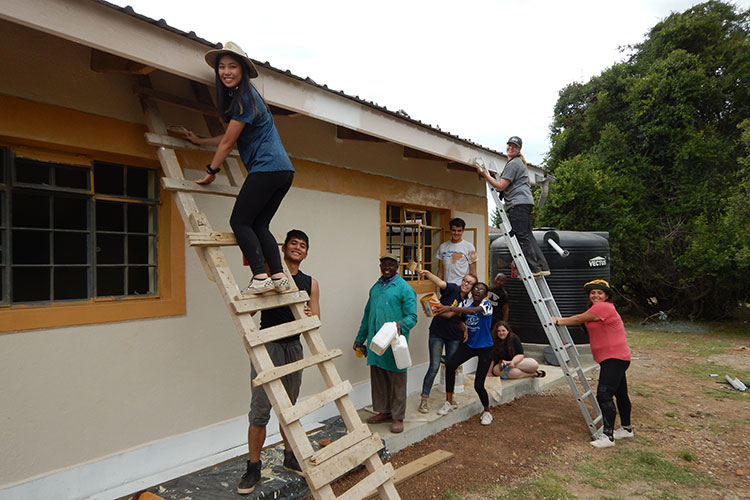 Mission work and academic credit is perhaps an odd yet really cool combination. Over spring break, a group of 30 students from PUC served in Kenya on a mission trip, along with several faculty and staff. The group helped with the construction of a secondary school for women and painting a new non-denominational Bible training center, along with teaching Vacation Bible School at a primary school and assisting in a nearby health clinic.
The African environment also offered a wealth of learning opportunities of organisms, species, and ecosystems, quite different from what students were used to studying in Northern California. As a result, they were given the option of receiving credit for either Field Biology or Vertebrate Biology, both taught by Floyd Hayes, professor of biology and one of the faculty who went on the trip.
"It was a spectacular trip!" Hayes raves. "I'm pleased PUC provides many opportunities for students to travel to distant destinations, learn about diverse environments and cultures, serve developing communities, and share their love of God with others."
See more photos and read more about the trip on PUC's blog.
Search
Keywords
Archive
PUC in Outside News
Campus Updates