Pacific Union College Partners with Angwin Community to Protect Against Wildfire
By Staff Writer on November 19, 2018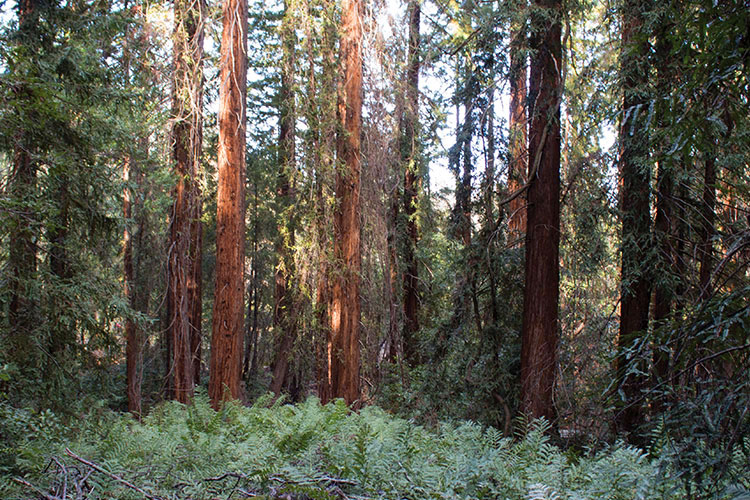 Beginning in January 2019, Pacific Union College plans to begin work on an approximately 3-mile shaded fuel break to protect the Angwin community of 3,500 residents. With financial support from community members and alumni, the College plans to construct a shaded fuel break on a prominent ridge between Pope Valley and Angwin, running from Howell Mountain road to the Las Posadas State Forest.
Angwin Volunteer Fire Department Chief J.R. Rogers explains, "A shaded fuel break is a great fire prevention measure that reduces fuel levels in key locations and helps to slow a fire's rate of spread, giving us a defensible location so we can ultimately suppress the forward momentum of a fire."
The PUC forest is an invaluable resource for the community and the college. It is home to a wide variety of plant and animal species, including the endangered Spotted Owl and some of the easternmost Coast Redwood trees. In 2014, the College began working with the Land Trust of Napa County and CAL FIRE to conserve over 800 acres of forested land in a conservation easement. Now known as the PUC Demonstration and Experimental Forest, it is used for student activities and scientific research projects, as well as recreation for both College and community members.
The planned shaded fuel break has the potential to protect a valuable learning resource as well as the community at large. "The forest is part of our rich heritage here on Howell Mountain. It provides welcome opportunities for both education and recreation in a pristine forested setting," states PUC president Dr. Robert Cushman.
PUC has developed a CAL FIRE-approved Forest Stewardship Plan, which outlines management goals and objectives. This plan includes fire mitigation work, of which the shaded fuel break is only the initial phase. PUC hopes all its work will help protect the College and the Angwin community from wildfire while making its forest healthier and more resilient.
Margo Kennedy, the co-chair of Angwin Fire Safe Council, notes "Our council is in full support of the PUC forest shaded fuel break. This shaded fuel break is an essential and immediately important endeavor to help protect the community of Angwin."
A public meeting to address questions and concerns will be held Sunday, December 2 at 11 a.m. in the Fireside Room at the Pacific Union College Church (10 Angwin Avenue, Angwin), located adjacent to the college. This meeting will be followed at noon by a field tour of the shaded fuel break, starting from Helmer & Sons Construction at 910 Howell Mountain Road.
If you wish to support this project, please visit http://puc.fund/firemitigation. All donations are tax deductible.
For more information, please contact PUC Forest Management at forestry@puc.edu or (707) 965-7635.
Search
Keywords
Archive
PUC in Outside News
Campus Updates