College Launches New Scholar Athlete Recognition Program
By Brennan Puiia on May 18, 2016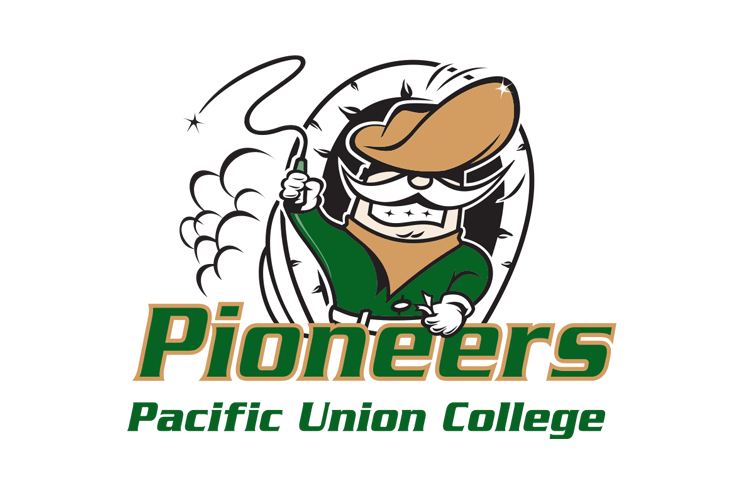 A total of 16 athletes across six varsity sports at Pacific Union College were named as the inaugural recipients of the new Scholar Athlete Recognition Program at the annual Awards Colloquy this past Thursday, May 12. In conjunction with Pioneer Athletics, the college will annually recognize junior and senior athletes who excel in the classroom while participating in varsity sports.
This announcement comes at the completion of the second year of the collaborative efforts between Pioneer Athletics and the Teaching and Learning Center to help students balance the demanding schedule that comes with being a student athlete and full-time student. Being a student athlete and maintaining a high GPA can be tough, with practicing a minimum of 12 hours a week and traveling to locations in and out of state.
"To manage and excel both as a student and an athlete takes dedication and a community of support, which makes PUC such a remarkable place to be," said Athletic Director Brittany Brown. "They are not only preparing themselves as students but learning and growing in a team environment preparing them for their next phase in life. We are excited to announce our first ever scholar athlete recognition program!"
Scholar Athletes recognition is achieved for carrying a GPA of 3.0 or higher, Distinguished Scholarships recognition is achieved by averaging a 3.5 or higher, and the Presidential Scholar Athlete of the Year is achieved by holding the highest GPA among all athletes.
Mark Cebert, received the first and most prestigious recognition of Presidential Scholar Athlete of the Year. "I am extremely thankful and proud to win this award. All of our student athletes put in hard work both on the field/court and in the classroom, and I am thankful to be distinguished among this group of special students," he said.
For Cebert, soccer was instilled in him and his twin brother, who also is a 2014 Maxwell Scholar semifinalist and teammate, from an early age by their father, a prominent coach in their hometown of Huntsville, Ala. Family remains at the core of his academic success as he looks towards goals for next year. "It is important for me to do my part academically to help my family. I am also very keen to become more active on campus for PUC and the surrounding area," he said.
Scholar Athletes awarded this year included Kaelea Alonzo and Alexi Lyer (women's basketball), as were Jose Altamarino (soccer), Raul Alvarado (cross country) Madison Brown (volleyball), Ezri Camacho (soccer), Sarah Cusick (volleyball), Quinton Hamilton (men's basketball) Allan Santos (men's basketball).
The students recognized as Distinguished Scholar Athletes were Michael Andrianarijaona (soccer), Chloe Bergquist (cross country), Mark Cebert (soccer), Michael Cebert (soccer), Gabirell Dennis (cross country), Evan Smith (cross country), and America Whalen (cross country).
Search
Keywords
Archive
PUC in Outside News
Campus Updates