Wedgwood Trio to Play for Homecoming Concert Series
By Staff Writer on April 8, 2015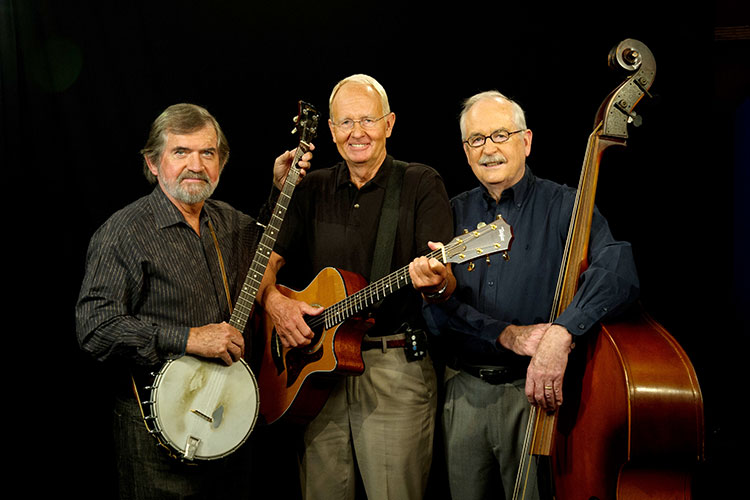 The Wedgwood Trio's folk sound and songs celebrating the Gospel made them a favorite in the 1960s and 1970s. Now, Bob Summerour (guitar and banjo), Jerry Hoyle (string bass and harmonica), and Don Vollmer (Guitar) are returning to Pacific Union College for their first concert in decades as part of the Homecoming Concert Series. Joining the Trio are special guests Mark Bond and Christina Thompson. The free concert will take place on Saturday, April 18, at 5:30 p.m. in Dauphinee Chapel in Winning Hall.
A blend of folksy tunes and Gospel music offered by the Wedgwood Trio has led to an interesting and storied career for the ensemble. The Trio began playing together in 1964 when they attended Newbold College in England. After being "discovered" by Pastor H. M. S. Richards of the Voice of Prophecy radio broadcast, the group began performing as part of an evangelistic series in Texas, and their fresh appeal brought in an influx of youthful viewership. This would eventually launch the Wedgwood Trio the hearts of the Seventh-day Adventist music world.
After years of concerts and tours, and a few significant changes to the ensemble itself, the original Wedgwood Trio reunited in the 1990s and began playing gigs again. The Trio has released multiple albums and DVDs, and continues to share their unique sound to the delight of audiences around the world. While their day jobs as a psychiatrist, psychologist, and pastor keep them busy, the audience at the Homecoming concert is sure to enjoy their Appalachian-style Gospel tunes.
Search
Keywords
Archive
PUC in Outside News
Campus Updates