Pacific Union College Launches New Online Nursing Degree
By Martin Surridge on July 21, 2015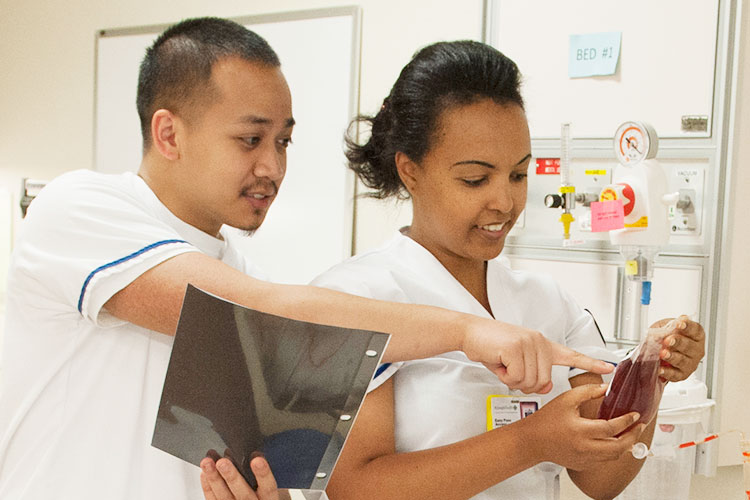 This summer, Pacific Union College is enrolling adult students for a new fully online degree program, an RN to BSN in Nursing. This WASC-approved degree program is designed for registered nurses who are interested in career advancement. Classes start August 31, 2015, for the 100% online program, PUC is the first Seventh-day Adventist college or university in the western United States to offer an online RN to BSN degree.
New students may enroll at various times throughout the year, as classes are offered in a flexible format designed to meet the scheduling needs of working adults, according to William Chunestudy, Ph.D., PUC's Associate Academic Dean for Distance and Adult Learning, and the college's lead administrator for the new initiative. A generous transfer credit policy allows prepared students to earn a RN-BSN degree in as little as one year.
"Nursing is currently PUC's largest on-campus program" Chunestudy stated, "and beginning our new online initiative with this RN-to-BSN program makes sense in terms both of resources and potential students."
The online nursing program is the first program to be introduced as part of PUC's distance and adult learning initiatives. With a goal to roll out new online degrees each year, "PUC promises to expand the student body, transform how the college reaches its constituents, and provide working adults an opportunity to return to the classroom in an online setting to complete a degree they have previously begun, or advance from an associates degree to a bachelors degree," says Chunestudy.
PUC plans to expand online program offerings in January of 2016, when a Bachelor's Degree in Management will be added. "I truly believe," Chunestudy said, "that if Adventist education at all levels is to survive and thrive in the future, there needs to be innovative and creative methodologies that can speak to all learning styles."
"PUC has over 133 years of experience of offering excellent Christ-centered education. We currently offer over 70 degrees and emphases on our Napa Valley campus, and we no longer want to limit our education to only those who can fit into our schedules and meet in our locations," explains Nancy Lecourt, Ph.D., Academic Dean and Vice President for Academic Administration. "Our new online programs provide opportunities that are flexible, affordable and faith-based. For many adults, earning a college degree may open doors to advancing at their place of employment, or to changing careers."
The online programs are designed for adults age 23 and older who are starting or continuing a college degree. Financial aid and a flexible part-time or full-time commitment is available, providing students with a more affordable route to a bachelor's degree.
Search
Keywords
Archive
PUC in Outside News
Campus Updates