Pacific Union College Graduates 350 Students
By Staff Writer on June 11, 2015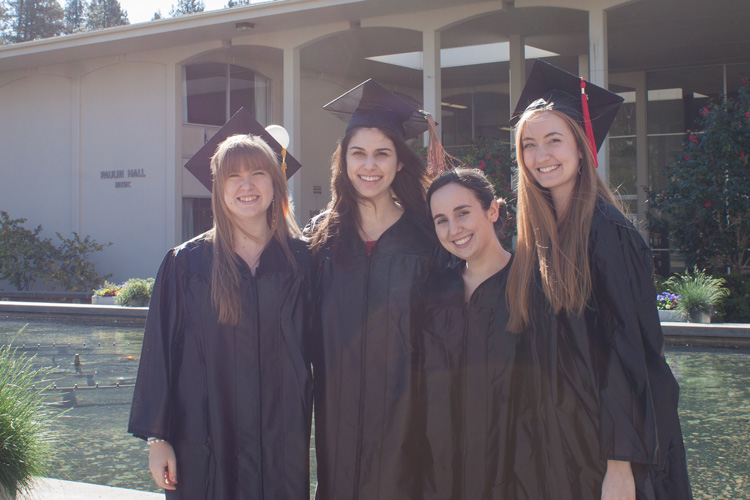 Pacific Union College will host its annual commencement weekend Friday, June 12 through Sunday, June 14 in Angwin, Calif.
Approximately 350 degrees will be awarded during the PUC ceremony: 150 associate degrees, 225 bachelor degrees, and 5 masters degrees. Departments with the largest graduates include nursing and health sciences (191), business administration (31), communication (18) and biology (17).
Students and family members are invited to attend. The ceremonies will take place at Pacific Union College Church and Commencement Grove located on the college campus. PUC President Heather J. Knight will host a reception for graduates, parents and faculty on Saturday, June 13 at 5:30 PM. The reception will be held in the campus Dining Commons.
Jonathan Henderson, campus chaplain at Pacific Union College, will speak for the Consecration Service, scheduled at 8 p.m., Friday, June 12 at the Pacific Union College Church.
The Baccalaureate Service will begin at 11:15 a.m. Saturday June 13, with Pacific Union College senior pastor Mark Witas, M.Div., addressing the graduates. Susan Stanton, Vice President of Patient Care Services and Chief Nursing Officer at Queen of the Valley Medical Center in Napa will deliver the address during the Nursing Graduate Recognition Service, scheduled for 4 p.m. that afternoon.
The Commencement Service is scheduled for 9 a.m. Sunday, June 14. Dr. Eric Anderson, PUC Professor Emeritus of History and director of the Walter C. Utt Center in Adventist History, will deliver the commencement address.
Graduation will be streamed live this year starting at 9:00 a.m. on June 14th.
Search
Keywords
Archive
PUC in Outside News
Campus Updates