PUC Sees Highest Enrollment in 24 Years
By Cambria Wheeler on November 8, 2013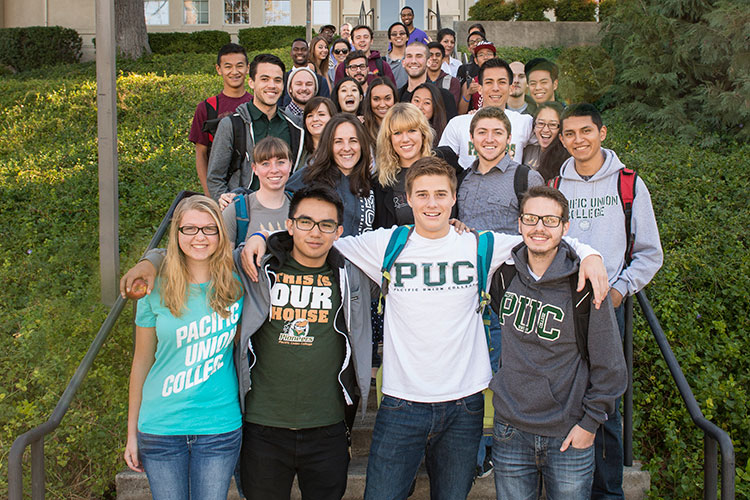 Pacific Union College began the 2013-2014 school year with the highest enrollment in 24 years. On October 14, the college's census date, total enrollment stood at 1,678, an increase of 62 students over the 1,616 students at this time last year. The college realized both an increase of new students and growth in retention. Enrollment is the highest it has been since 1989, when the exact same number of students, 1,678, attended PUC.
Significantly, the college saw an increase of 89 students attending PUC on the Angwin campus. There are currently 1,610 people pursuing degrees at PUC's destination campus in the Napa Valley. "We are delighted to have many more students on campus and pray that each student will truly thrive at PUC," shares Lisa Bissell Paulson, vice president for student services and dean of students. "We are already experiencing such a strong campus climate as students get involved in spiritual and social life! Student participation is amazing and we look for opportunities to continue to enrich the student experience at PUC."
A remarkable jump in new students fueled the enrollment increase. PUC was blessed to have 503 new students join the student body. The freshman and transfer students were welcomed by classmates who have returned to PUC to complete their degrees. The freshman to sophomore retention rate leapt from 77% to 84% as students who began their college experience at the college returned to PUC for a second year.
"This is my fourth year here at PUC and it is very exciting to see the high enrollment with students who came from around the world," says Ivan Ostrovsky, Student Association President. "To have so many students on this campus is a huge blessing . . . I am very excited about this year and can't wait to see how it is going to turn out."
Search
Keywords
Archive
PUC in Outside News
Campus Updates