PUC Partners with Brazil Adventist University
By Lauren Armstrong on November 6, 2012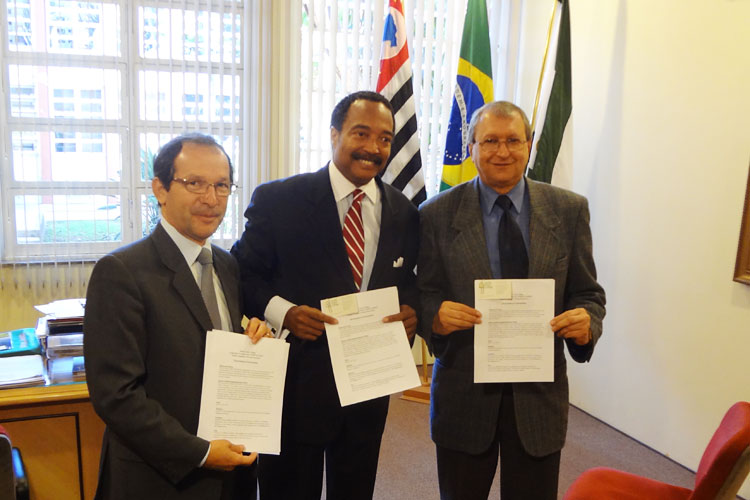 This year Pacific Union College launched a partnership with Brazil Adventist University (UNASP). Discussion began last spring, when UNASP president José Martini suggested the partnership to PUC president Heather Knight, initially with the main objective of UNASP students learning English.
"Having more international students on our campuses helps to foster global understanding," commented Knight. "Being part of the worldwide Seventh-day Adventist global church, we want to help other institutions as well, by partnering with them."
With the residence halls open in the summer, PUC offers UNASP students the opportunity to study here at PUC for a five-week program. Students will also take field trips to places like the Bay Area, including San Francisco.
"This idea is that they come for a short term, [and gain] language and culture experience, where they have an opportunity to be exposed to American culture and to have some formal language instruction at the same time," said Assistant Academic Dean Ed Moore.
But the partnership is an opportunity for both schools—UNASP will send students to study at PUC while PUC students will have the chance to learn Portuguese and study in Brazil. Knight noted Brazil's emerging economy, and the especially great opportunities it presents for PUC's business students.
"This is part of a larger vision that I have, in terms of international partnerships," explained Knight.
Additionally, PUC will host a group of three administrators from the Euro-Asia division of Seventh-day Adventists in January 2013 for a similar five-week program. "They want to improve their English listening and speaking skills, primarily, so that they can more effectively participate in international meetings," Moore said.
Both Hong Kong Adventist College and Sahmyook University in South Korea have also approached PUC about partnerships. This partnership with Brazil—a first for PUC—will help lay foundations for similar relationships in the future.
Search
Keywords
Archive
PUC in Outside News
Campus Updates