Historians Trim and Anderson to Lecture at PUC
By Julie Z. Lee on November 1, 2010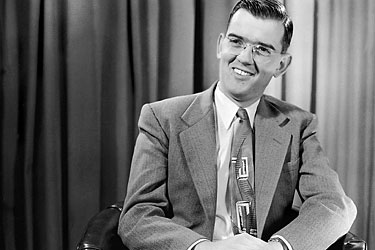 Pacific Union College will welcome noted historians David J.B. Trim and Eric Anderson for "Celebrating Adventist History," a two-day event honoring the memory of Seventh-day Adventist historian Walter C. Utt.
The event will begin at 5 p.m. on Wednesday, November 10, with an unveiling of the Walter Charles Utt Collection in the Nelson Memorial Library. The collection features Dr. Utt's papers, correspondence, and personal collection of old and rare books, as well as a collection of publications by dissident Adventist groups. In the future, the center will serve as a resource and research facility for scholars and students, housing papers of prominent Adventists and other important historical materials.
At 7:30 p.m. in Scales Chapel, David J.B. Trim will give a special lecture titled "America's Forgotten Tribe: The Huguenots in the Popular Imagination—on Stage, on Screen, and in Literature." At 10 a.m. the next morning, Eric Anderson, president of Southwestern Adventist University, will speak for Campus Colloquy in the PUC Church Sanctuary. His topic is "What has Berkeley to do with Angwin? The Paradoxical Achievements of Walter C. Utt."
Trim currently serves as the archivist for the Seventh-day Adventist World Church. He is a senior research fellow in the history department of the University of Reading, U.K. He is also a fellow of the Royal Historical Society, has held visiting fellowships at the University of California, Berkeley, the Huntington Library, and the Folger Shakespeare Library. Trim is a former Walter C. Utt Scholar at Pacific Union College.
Trim is the editor and co-editor of eight books, including the festschrift "The Hugeuenots: History and Memory." He has also contributed to Spectrum Magazine. Trim was born to missionary parents in Bombay, India and raised in Sydney, Australia. He graduated from Newbold College in Berkshire, England, and he holds a Ph.D. from King's College, London.
Anderson has been the president of Southwestern Adventist University in Keene, Texas, since 2005. Prior to accepting this post, he taught at PUC for 30 years, including 10 as Utt's colleague. He is the author of historical research on topics ranging from Progressive Era "vice reform" and Reconstruction in North Carolina, to educational philanthropy and the Millerite use of prophecy. He is a graduate of Andrews University and holds a doctorate in history from the University of Chicago.
Search
Keywords
Archive
PUC in Outside News
Campus Updates