Pacific Union College Announces New President
By Julie Z Lee on July 20, 2009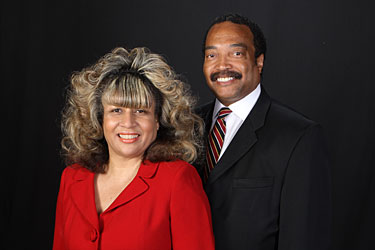 On July 17, 2009, the Pacific Union College Board of Trustees announced that Dr. Heather J. Knight, currently the provost of Andrews University in Berrien Springs, Michigan, has been named the new president of Pacific Union College. She will begin her role as president in mid-September, in time for the new academic year.
Dr. Knight received her Ph.D. in English from Stanford University, her master's degree in English from Loma Linda University, and her bachelor's degree in English from Oakwood University. She also completed postdoctoral studies at Harvard University in management and leadership in education.
An accomplished academic administrator, Dr. Knight served with distinction for 18 years at the University of the Pacific in Stockton, California, where she was a professor of English, assistant provost, and then associate provost. As provost at Andrews University, Dr. Knight served as second officer, providing administrative and academic leadership and managing the day-to-day operations of the university.
During her three years at Andrews University, Dr. Knight successfully developed and implemented a new strategic plan, integrated budget and planning priorities, increased enrollment and student selectivity, and strengthened leadership in all areas of campus life. She oversaw the development of new programs, processes, and campus facilities and led the university through a successful reaccreditation process.
"It is a tremendous privilege and blessing to be invited to serve as the next president of Pacific Union College," said Dr. Knight. "Pacific Union College has a very distinguished history, and I am honored to have this opportunity to carry on the proud PUC tradition of ensuring academic excellence and spiritual authenticity. I look forward to working collaboratively with the PUC Board of Trustees, faculty, staff, students and alumni to help move PUC to the next level of excellence for this distinctive institution."
"Dr. Knight comes to Pacific Union College with over 20 years of experience in higher education and a deep respect from the higher education community. From her work at the University of the Pacific to Andrews University, Dr. Knight has a proven track record of leading institutions to success, and we are thrilled to have her at PUC," said Dr. Ricardo Graham, PUC board chair and president of the Pacific Union Conference of Seventh-day Adventists.
Dr. Knight is also a lover of the arts, the mother of college-educated children, and wife of Dr. Norman Knight, senior pastor of the Berean Seventh-day Adventist Church in South Bend, Indiana, as well as adjunct professor of homiletics at the Seventh-day Adventist Theological Seminary. The Knights both have a passion for ministry and higher education, and look forward to getting to know the Angwin and Napa Valley communities.
Search
Keywords
Archive
PUC in Outside News
Campus Updates