Search -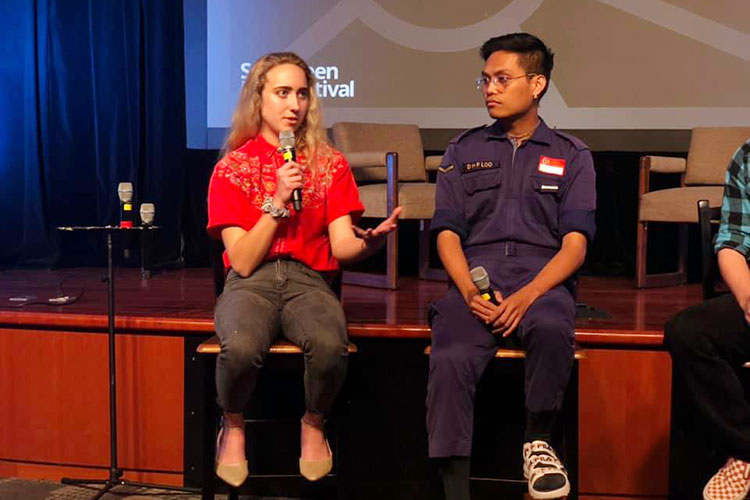 By Josette DeToure on April 25, 2019
Early the morning of April 4, 38 film students, alumni, and professors from PUC's department of visual arts packed themselves into a bus and drove to Riverside, Calif., for the annual SONscreen Film Festival. Since its establishment in 2002, this festival gives Christian filmmakers a chance to mingle and showcase their work. Adventist schools around the country gather for the festival, from Walla Walla University in Washington State, to Andrews University in Mich.
"I think overall it was probably the strongest set of films I've seen in quite awhile," says film professor and department chair Rajeev Sigamoney. "I think it was mentioned it's the highest amount of submissions the festival has ever seen; close to 100."
Sigamoney feels taking students to SONscreen is a bonding experience, no matter what happens, and it builds a special community between the film students, even across school programs.
"It's the closest equivalent us filmmakers get to a basketball tournament," he says with a chuckle, "so whether you win or you lose, I think it's a good experience. Over the last couple of years we've created strong relationships with students from other schools and you get to see them again when you attend each year. It's a really
Read Story
---