Search - Jennifer Tyner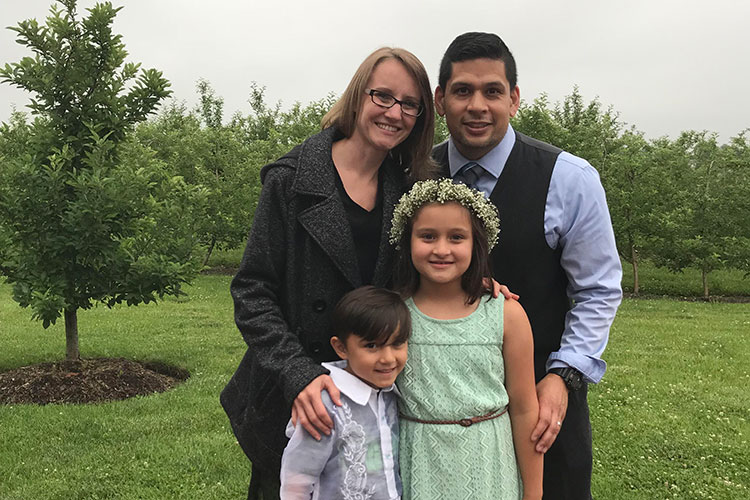 By Jennifer Tyner on December 19, 2018
Pacific Union College welcomes Pastor Kent Rufo as its new campus chaplain, a position he will assume on January 1, 2019. Pastor Rufo comes from Downers Grove Seventh-day Adventist Church in Illinois, where he has served as lead pastor since 2017. Joining Pastor Rufo in ministry to the PUC community is wife Anna, daughter Madison, and son Jadon."Together with the Northern California Conference, we have been involved in an extensive search for a chaplain for over six months, having received applications from across the globe and reviewed over 100 candidates," explains Jennifer Tyner, vice president for student life, enrollment, and marketing. "We are very excited about the vision and passion Pastor Rufo will bring to PUC." In his role as campus chaplain, Rufo will support the college in creating a vital and vibrant atmosphere for spiritual growth. Together with the Campus Ministries and Student Life team, he will promote students' faith development by their engagement in worship, discipleship, and service. "My life was changed during college. I transferred to one of our sister schools from a state university. I had no intention of becoming a Christian. Two guys from my dorm adopted my roommate and me as 'prayer targets.' They...
Read Story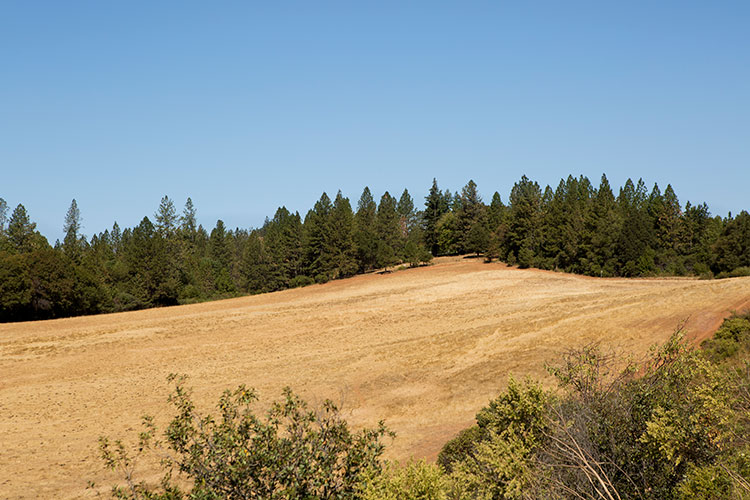 By Jennifer Tyner on October 4, 2017
In an historic move, the Pacific Union College Board of Trustees voted Monday to withdraw from negotiations for the sale of more than 100 acres of agricultural land. Trustees rejected a multi-million-dollar proposal from a Napa County winery. "I am pleased the board has given Pacific Union College the opportunity to pursue a vision that includes stewardship of the PUC lands," said President Bob Cushman. "We intend to develop a campus physical master plan that will include the development of auxiliary revenue streams while preserving the legacy of our land. The land is our endowment." This decision follows a similar vote at the May 11, 2017, when the board voted to remove four other land parcels from the market. The board also voted to suspend further discussion of land sales until the campus physical master plan is approved by the board. Dr. Cushman outlined a 12-15 month timeframe to revise a plan that has not been updated since 1975. "The new college senior leadership team is offering an attractive vision for the future of the college, one that myself and the board are excited to see put into action," said Bradford Newton, board chair. "We are encouraged by this new...
Read Story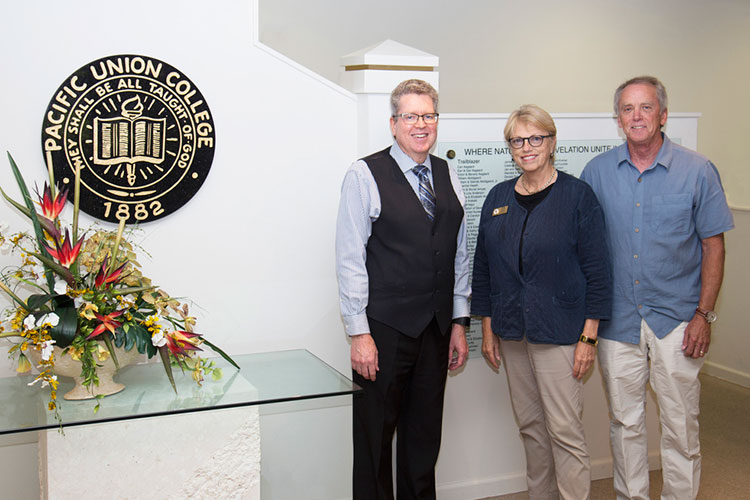 By Jennifer Tyner on October 3, 2017
It is not uncommon for small towns, local institutions, and rural communities throughout the nation to partner on ways to build on local assets, strengthen their economies, and provide better quality of life residents. Yet, here in Angwin, Calif., an unincorporated village in the Napa Valley, PUC administration and local residents have been at odds for years over the future of the 3,000-plus residential town on Howell Mountain. PUC and Save Rural Angwin (SRA) are now committed to work together to protect and preserve the rural setting. Moving forward, leaders have pledged to focus on collaborative efforts to address issues affecting Angwin and the greater Napa Valley. This summer, PUC administrators and SRA leadership met at President Bob Cushman's Angwin home. Over a home cooked meal of cottage cheese loaf and roasted vegetables, the group expressed their hopes and dreams for their shared community. PUC administrators conveyed a desire to work with SRA on initiatives to safeguard Angwin's rural character. "We look forward to partnering with our neighbors to preserve Angwin's unique and irreplaceable natural environment," said Dr. Cushman. One such initiative is the forest conservation easement and management project. Along with the Land Trust of Napa County, PUC and...
Read Story
---
Search
Keywords
Archive
PUC in Outside News
Campus Updates