World Languages Department Redesigns Language & Culture Studies BA
By Ally Romanes on May 10, 2023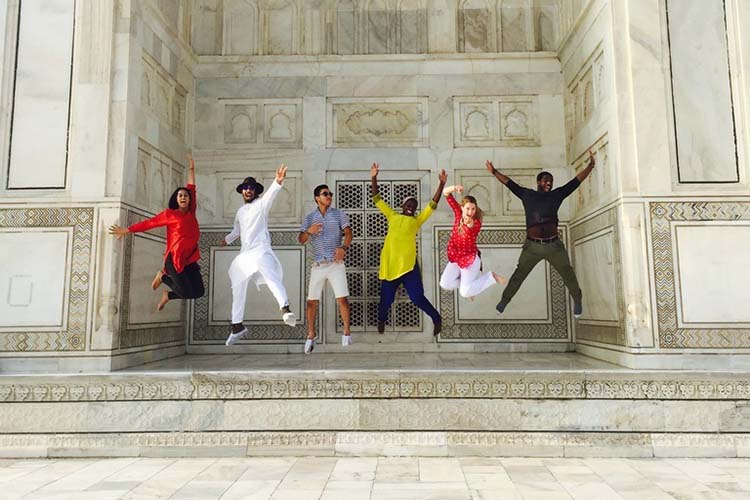 Pacific Union College is excited about the new interdisciplinary, customizable Language & Culture Studies BA. In the new program, students select a language emphasis plus a second area selected from a large list – or they can propose their own second emphasis. 
"We have very creative students out there who see the connection between Italian and music, but maybe also between Spanish and environmental science, for example," says Chair and Professor of World Languages Sylvia Rasi Gregorutti. "We all love to have an individualized, 'curated,' experience—so this is the equivalent in a B.A. degree!"
The Language & Culture Studies B.A. includes an academic year of study abroad at a host campus, amazing trips in the tuition itself, and the degree is structured so as to be easily combined with a second major. "I would have been so excited to have an option like this as a student—so at least now I'm able to create and offer it!" shares Gregorutti. 
Since PUC is a member of the Adventist Colleges Abroad (ACA) consortium, the department offers a degree encompassing experiences at host campuses abroad where coursework is offered in Arabic, French, German, Italian, Portuguese, and Spanish. (ACA also offers Biblical Hebrew during a summer course in Israel.) Extensive travel is an integral part of the study abroad experience, and internship opportunities are readily available to participants.
The professors in the world languages department at PUC have extensive experience in the countries of the languages they teach. Advanced studies and personal knowledge provide them with rich sources of information about the history, customs, and achievements of the culture as well as the vocabulary, structure, and pronunciation of the language.
Graduates from this department specialize in a wide range of employment, including health care, service and education (social work, teaching, counseling, etc.), business and finance, law and civil service, the arts, media, and entertainment business, journalism, library science, religious work, and the hospitality industry. 
As the U.S. is increasingly interconnected with other countries through commerce, global agreements, and world events, it grows exponentially more diverse within its own borders. It's increasingly important for career-bound graduates to know at least one language other than English and to have gained experience interacting with diverse groups and through internships prior to graduation. 
The program's goal is to provide effective opportunities for the development of both linguistic and cultural proficiency. Students learn to speak a language, develop interpersonal skills, and understand the native speaker's perspective. In the process, they become "cultural brokers"—facilitators of comprehension across cultures in a broad range of professional fields.
Search
Keywords
Archive
PUC in Outside News
Campus Updates