PUC Recognizes Student-Athletes at Awards Banquet
By Ally Romanes on May 10, 2023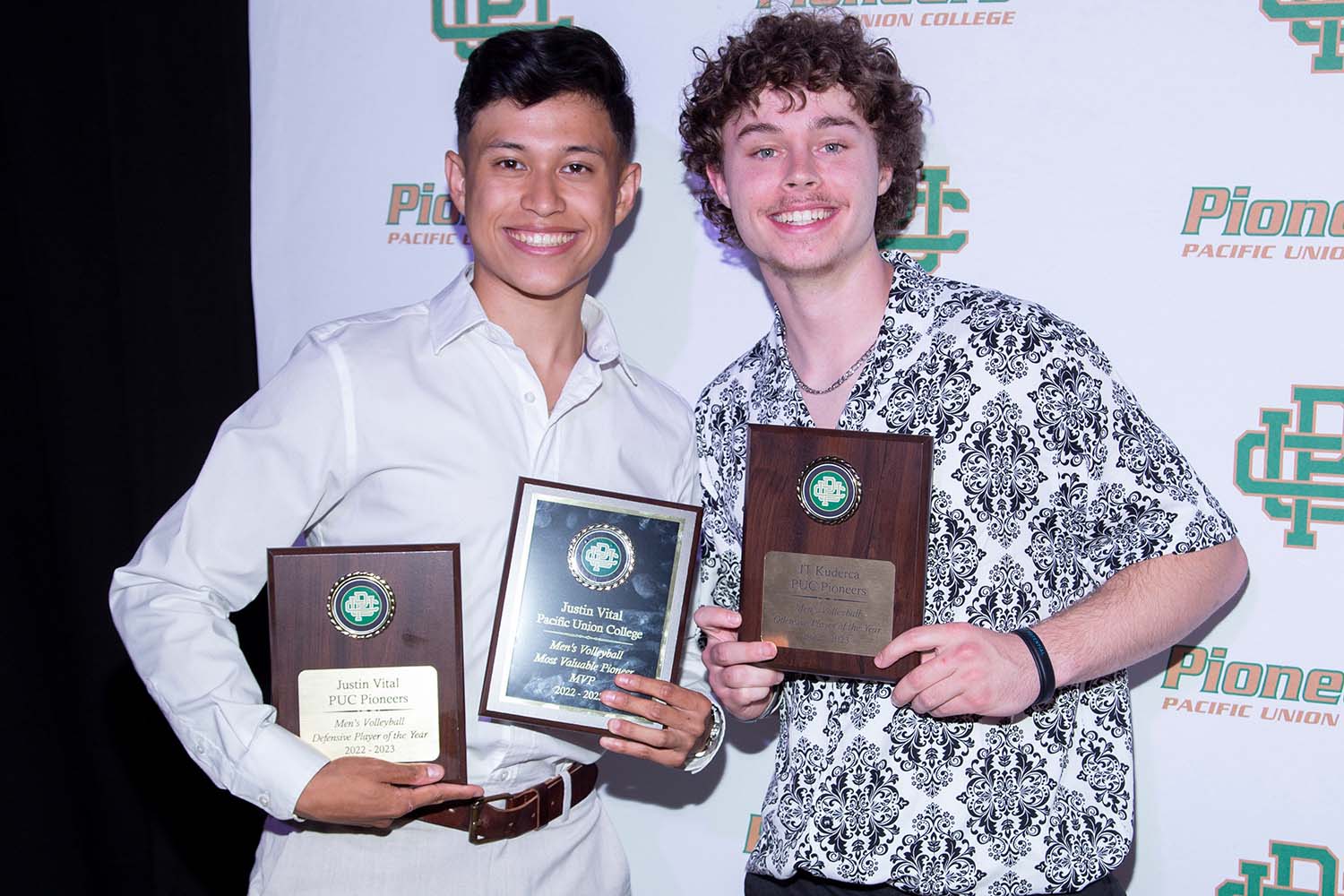 Student-athletes are the penultimate students on campus in part because they have so much to juggle. If you ask Pioneers at Pacific Union College what the hardest part about being a student-athlete is, they will say balancing time between school and sports. During a regular sports season, they must balance homework, class, labs, and extracurriculars—all while honing their athletic craft with all their practices, conditioning, weightlifting, games, and travels. 
They are also leaders and are often the public face of the college more than other students. While at PUC, they've experienced a lot of pressure to achieve, and these students have done so at very high levels. Many of PUC's student-athletes are in the 3.5+ and 4.0 range. 
A fantastic 85% of student-athletes were awarded at the Pioneers Athlete Awards Banquet April 30 at the Angwin Fire Station. This annual awards banquet recognizes the Pioneers athletes for all their hard work throughout the year. Student-athletes receive sports-related and academic-based awards. The academic awards are for juniors and seniors; it shows that they have been able to achieve a high standing in academics, while still competing at the collegiate level.
Joonsuh "Ben" Huh was named Presidential Scholar Athlete of the Year. As a junior biology major, Huh had the highest PUC cumulative GPA among the Pioneer athletes while competing with the men's cross country team. "I'd like to thank my teammates and coach for making this possible to achieve," said Huh. "To me, this award shows that although it is hard, it is possible to balance schoolwork and athletics at the same time. There were many times when I thought it would be impossible to do well in school, but I just had to push through. This award is a great reminder of that!" 
Huh recognized that he couldn't have achieved this honor alone. "Being a part of the Pioneers family was a crucial aspect of my decision to stay here, and they did not disappoint. When I was feeling down both physically and mentally, they were the ones who pushed me forward so that I could hurdle over those challenges. I am entirely grateful to them for creating such good memories."
J.R. Rogers, athletic director and associate vice president of student life, is truly proud of all the Pioneers and their achievement. "It shows that hard work and determination along with proper support allows our students to thrive academically, spiritually, mentally, and socially all while participating in the rigors of a collegiate sports program," he said.  
Being a student-athlete can be a challenging lifestyle, but the great thing about being Pioneers is students can succeed academically and athletically by having the PUC community support them at their games.
Search
Keywords
Archive
PUC in Outside News
Campus Updates