The Ministry of Music: David Bell on Over Three Decades With the Heritage Singers
By Laura Gang on January 13, 2023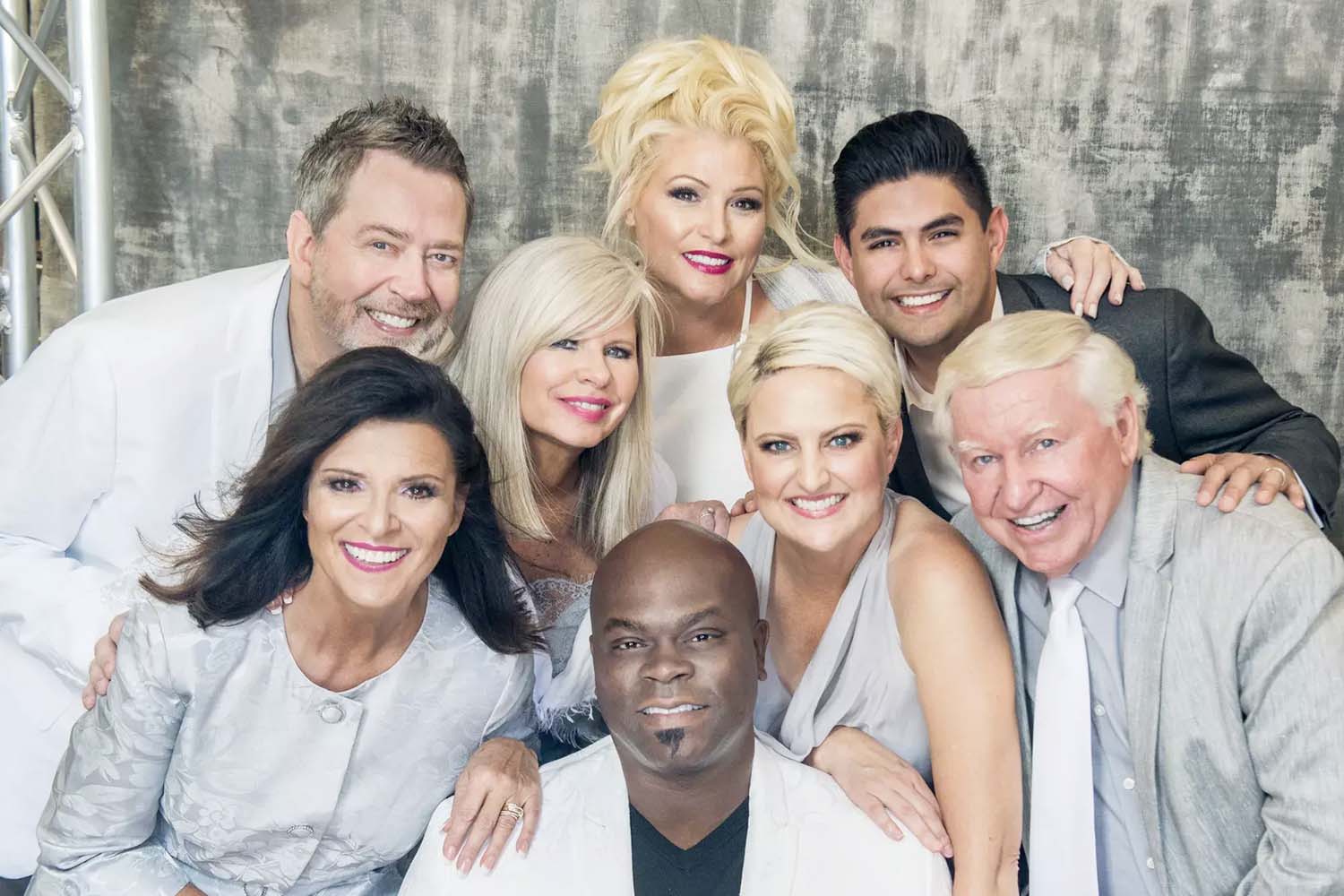 David Bell has been a bass member of the Heritage Singers for over three decades. He's performed countless times with the gospel group. But there's one most memorable trip.
A few years ago, Bell and the Heritage Singers toured the Czech Republic, Slovakia, and - what he said is his "favorite city in the world" - Prague.
Local residents hosted the group and their families. "They were just the sweetest people," Bell recalled, "my wife is still good friends with several of them!"
Bell said local residents recounted stories about living under Communism when religious music was illegal. They played the Heritage Singers albums in their basements. Some choir directors would listen to the music and try to transcribe the harmonies and create sheet music. They wanted to sing the songs, but any religious activity was dangerous.
"You can tell they really treasure the freedom they have," Bell said. "Now, a lot of times in the U.S., we can take our freedom for granted, and we complain about all kinds of things that are trivial when we've never had to live under that kind of rule."
For Bell, chair of Pacific Union College's Business Department, that trip showed the power of music as a ministry.
Bell grew up in Washington in a musical family. He played piano, cello, and percussion. His senior year in academy, he sang tenor with a touring group for Walla Walla College (now Walla Walla University) - a male quartet called The Messengers.
During his sophomore year at WWC, Bell received an invitation from Heritage Singers founder Max Mace asking him to join the group. He answered the call and left the college. At that time, the Heritage Singers had a full-time schedule. That year, Bell recalls touring South Africa, Australia, New Zealand, and the Holy Land.
"I got to the end of that year," he said, "and I just couldn't bear to leave the group at that point. I stayed on another year and then came back to finish college at WWC."
Bell graduated in 1987 with his degree in electrical engineering and immediately took a teaching job at Pacific Union College.
During rehearsals before a three-month U.S. tour, Bell met his future wife, Susan, at the Sacramento Central SDA Church. They stayed in touch through phone calls and letters, and--a year to the day after their first meeting--they were married.
He also answered the call from Richard Voth to come back and teach at PUC, this time in the Business Department, teaching the business technology courses. Since then, he's expanded the types of business classes he's taught, and there's no other place he'd rather be.
"What is most important to me are the students," Bell said. "I love interfacing with the students here, and it's kept me feeling young. I don't feel much older than when I started."
Bell continues to perform with the Heritage Singers. He's been with the group now for a combined 36 years.
In 2022, they released A Heritage Singers Tribute to Max Mace in honor of the late founder. The album features some of their beloved songs with more modern harmonies, including what Bell says is the most requested at every concert, The King Is Coming.

The Heritage Singers had 8.7 million song streams on Spotify last year alone, with 385,000 unique listeners in 180 countries, Bell said.
To this day, one of Bell's favorite songs he has performed with the Heritage Singers is Total Praise, based on the comforting words of Psalm 121.
It's a song they sang to a packed auditorium in Prague twelve years ago.
See concert dates and keep up with the Heritage Singers:
Search
Keywords
Archive
PUC in Outside News
Campus Updates