PUC Awarded Half Million Dollar Grant to Expand Nursing Training
By Laura Gang on March 28, 2023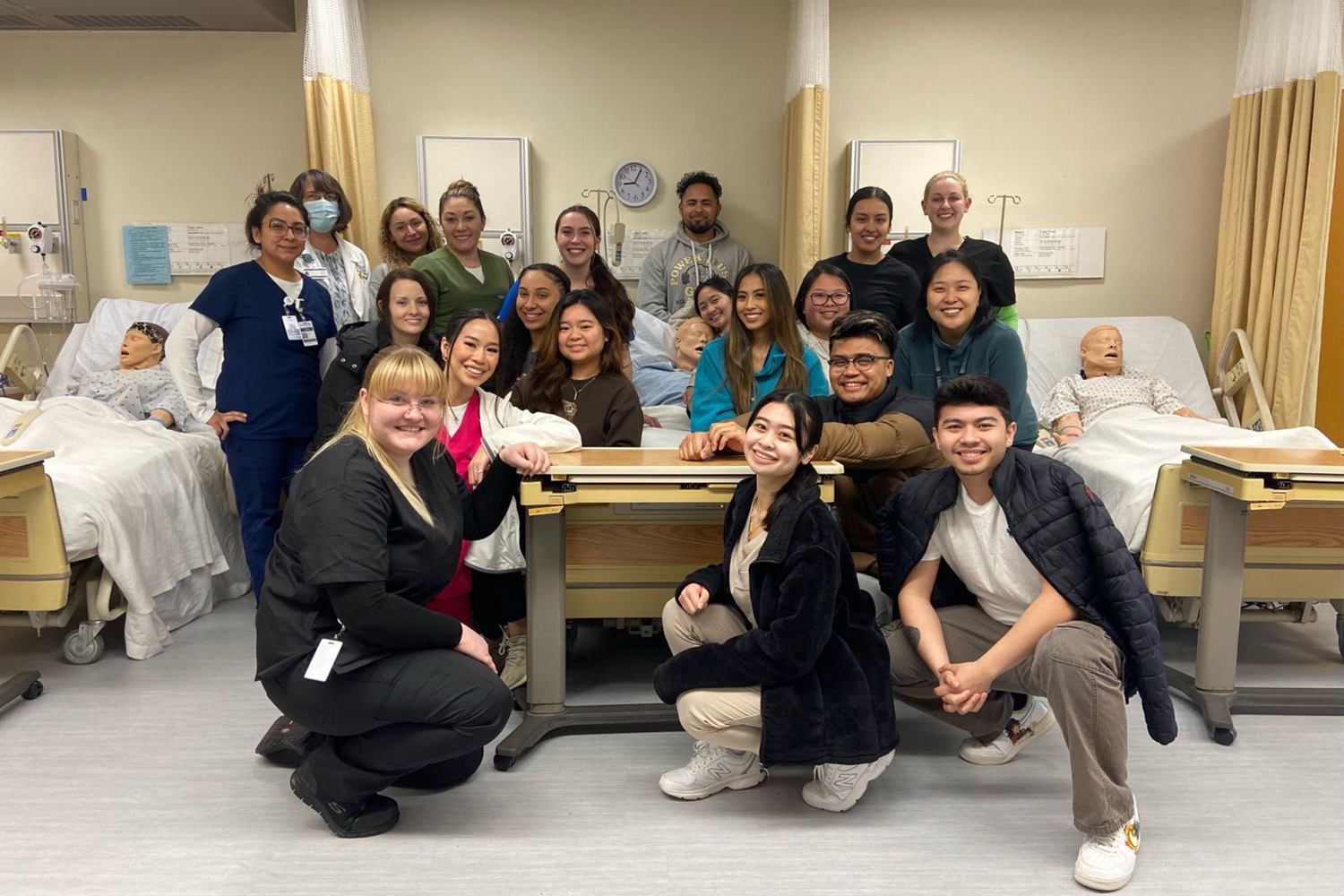 Pacific Union College's School of Nursing has received a $540,000 grant from California's Department of Healthcare Access and Information (HCAI), funding that will help address the statewide nursing shortage by expanding training opportunities.
Chair of Nursing and Health Sciences Kimberly Dunker said PUC will use the grant to ensure nursing student success by funding scholarships and providing support through tutoring. It will also be used to purchase high-fidelity simulation technology along with faculty support, development, and simulation training.
"Expanding our simulation program allows us to meet mandatory clinical requirements while still meeting student outcomes. This ensures compliance with minimum clinical hours in the case of a pandemic, fire evacuation or other disaster," Dunker said. "It also may allow us to expand our RN enrollment in the future."
On March 7, HCAI awarded $16.9 million in grants to 32 registered nurse training programs, including PUC, to help expand programs and improve access to high-quality health care in California. The funding supports 565 new student slots across the state, an increase of more than 150 since the previous application cycle.
The awards were made possible through the Song-Brown Healthcare Workforce Training Act, which helps organizations establish and expand primary care training programs. One of the Song-Brown program's priorities is training and placing professionals in underserved areas of the state.
"Growing our nursing workforce is key to providing more access to care throughout California," HCAI Director Elizabeth Landsberg said in a recent news release announcing the grants. "Nurses provide primary care services in the most underserved areas of the state and are vital to our overall healthcare infrastructure. These grants will help ensure that more health professionals are available to provide critical care throughout the Golden State."
The application for the grant was a detailed process, Dunker said, which included providing information about student demographics and clinical sites that PUC's School of Nursing serves. Ultimately, this grant will help the school sustain its excellent programs during a financially difficult time in higher education. "It ensures that we can continue to have quality in our training and student retention."
Search
Keywords
Archive
PUC in Outside News
Campus Updates