Repositioning for a Strong Future
By Staff Writer on March 16, 2022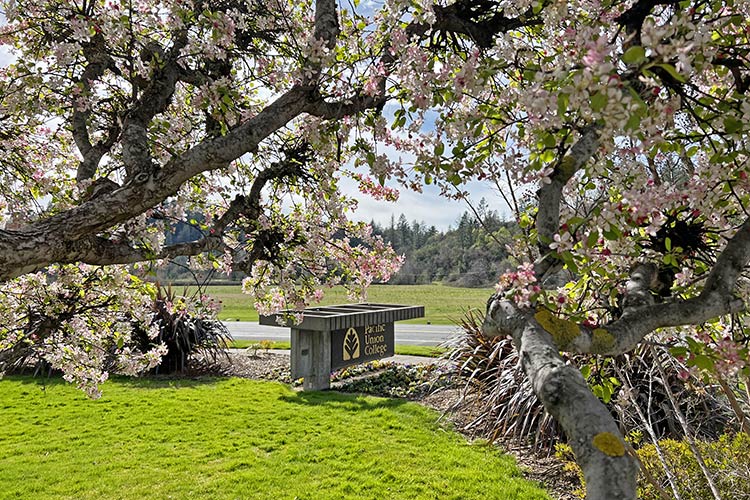 The Pacific Union College Board of Trustees met on February 28th. Board members spent time visiting the campus including visiting classes. Many board members mentioned how the reality of experiencing the campus in action reinforced the need to support bringing PUC to a position of strength as soon as possible. During the executive session, Dr. Trecartin shared a plan cabinet members painstakingly prepared on how to reach this goal. Difficult and thoughtful financial discussions followed.
Dr. Trecartin showed strong leadership as he shared a focused plan leading to financial stability and creating a relevant campus for the modern student, said Dr. Sandy Roberts, the new board chair of Pacific Union College. "It is clear that difficult decisions and choices need to be made for the future growth of the campus."
The board of trustees, with the support of the PUC administrative team, believes that to support the immediate forward progress of PUC we need to reach a balanced budget sooner than originally planned so that we can ensure a secure future. For the first time since 2011/2012, PUC is within reach of constructing a budget with a positive overall bottom line, which is crucial to a strong and secure future for the school. PUC will also come to the end of loan-supported cash flow from the Pacific Union during the 2022/2023 school year, adding to the need for a balanced budget.
The campus has, and will experience, new revenue created from growth related to PUC's initiatives included in the Vision for the Future, and multiple non-tuition-related revenues. The campus has worked efficiently and diligently to reduce operational costs contributing to PUC's financial stability. However, to achieve a balanced budget it is also necessary to make reductions in employee positions in strategic areas. The combination of all these factors is expected to provide growth and support for PUC to position itself to be a leader in the future of Adventist education.
"As I look towards that future, I recognize that I hold a very sacred responsibility to each of you as my colleagues and members of the PUC family," said PUC President Ralph Trecartin in a message to campus. "A decision like this is not easy, but one that must be made for the long-lasting success of our college."
In total, seven current faculty positions were affected by the reductions. In addition, two open faculty positions will not be filled next year. Staff will have some positions that will not be filled and some positions that will be cut, totaling no more than nine full-time positions. All employees affected by the reduction have been notified.
"Regardless of the reasons," said Trecartin. "The loss of any member of our PUC community is never taken lightly. I am very sorry for the pain our campus is feeling. Please join me in praying for those who will be affected by this reduction and the campus family as we support one another through this time."
Search
Keywords
Archive
PUC in Outside News
Campus Updates