Record Number of Pioneer Athletes Receive Recognition for Academics
By Laura Gang on June 7, 2022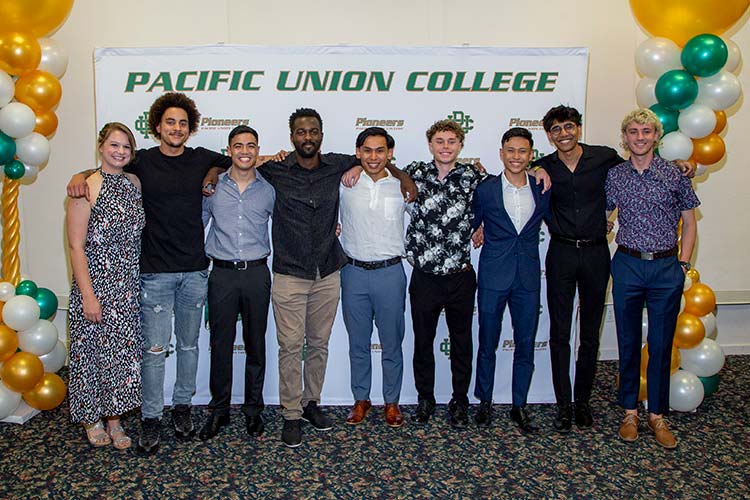 Balancing being a full-time student and athlete can be challenging. In addition to classes and coursework, student athletes also train, attend practice and travel to events both in and out of state. At Pacific Union College student athletes participate in basketball, volleyball, soccer and cross-country.
A record number of 75 PUC Pioneer athletes were named as recipients of the Scholar Athlete Recognition Program at an annual sports banquet on May 15. These honorees were chosen from across the four different men's and women's varsity sports teams. Thirty-nine Scholar Athletes had a GPA of 3.0 or higher while 36 Distinguished Scholar Athlete recipients achieved a GPA of 3.5 or above.
Tyler Wilensky was named as the Presidential Scholar Athlete of the Year. The men's cross-country runner had the best academic record among the Pioneer athletes this year as the athlete with the highest cumulative GPA.. As the winner, Wilensky was awarded a $1,000 scholarship.
"We have seen an overall increase of awards -- over 15% from last year to this year," said PUC Athletic Director, J.R. Rogers, "with over 70% of athletes receiving recognition."
On Thursday June 2, these distinguished athletes were also acknowledged at the Student Awards Celebration in the PUC church.
Search
Keywords
Archive
PUC in Outside News
Campus Updates