PUC's 2022-2023 School Year is in Session
By Ally Romanes on October 5, 2022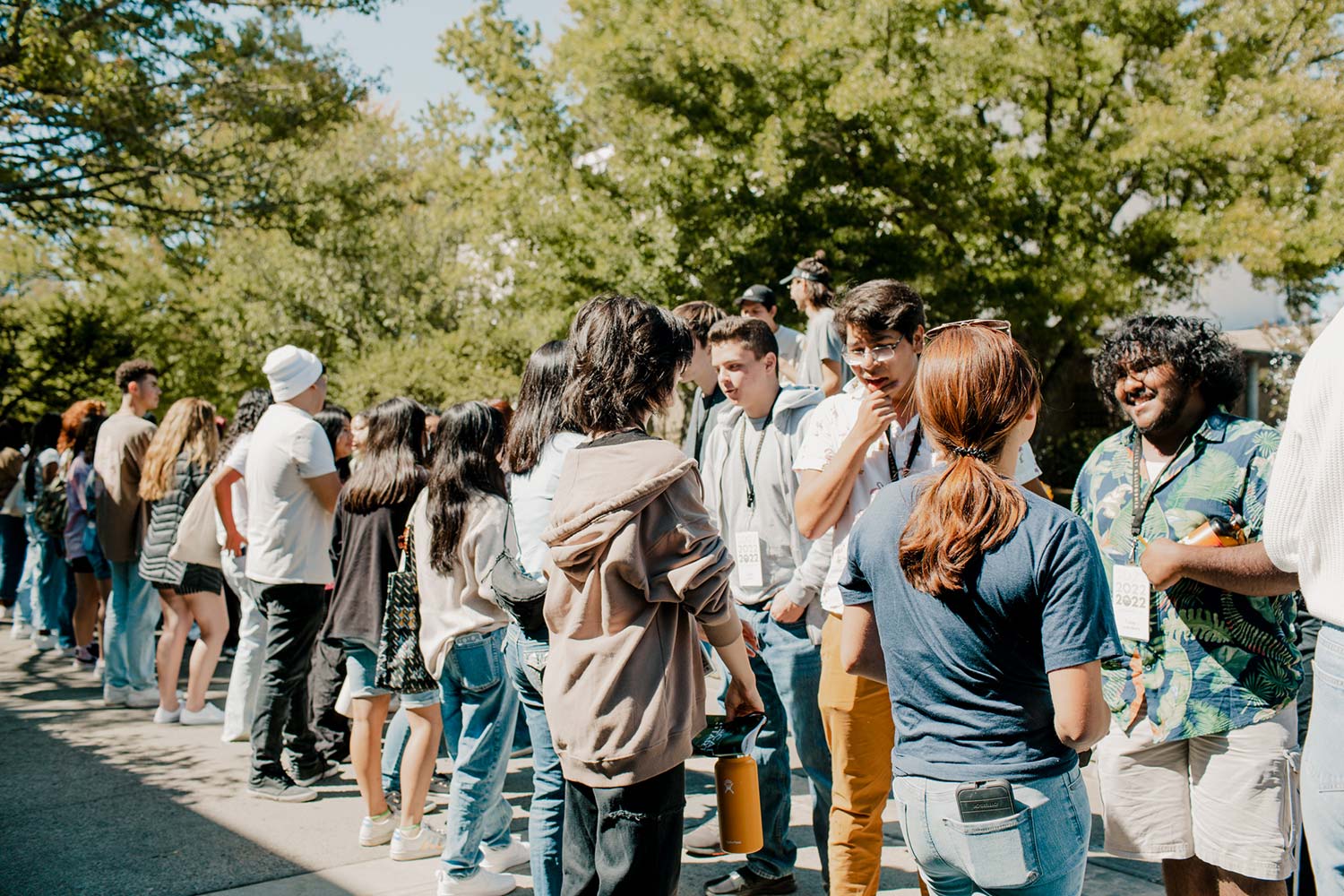 The 2022-2023 school year has officially started at PUC, and the first week was nothing short of eventful to welcome students back on campus.
Welcome Day was on Wednesday, September 21, when new students arrived. Staff and student workers greeted new students and their families at the check-in station to register them for orientation and give them their name badges and welcome bags. Dorm workers, RA's, faculty, staff, and the president greeted them at the residence halls to assist them in moving in, distributing water, and answering questions. Student life added a prayer station by the campus center for new students and their families to be prayed for by faculty and staff.
Classes began on Monday, September 26. With students getting back into the swing of a class schedule, they were given a food truck dinner at the campus center to enjoy, socialize, and take a break from a first busy day of school.
At 10 p.m. on Wednesday, students, staff, and faculty, gathered together at the pacific auditorium for Pioneer Madness- a pep rally that happens every year on the first week of school to support the student-athletes. Everyone on the bleachers bring out their pom-poms, signs, and school spirit to cheer the Pioneers and pray for them.
Community is held at church every Thursday morning, where the entire PUC family congregates in worship. The first one of the year presented the SA officers, the PUC Chorale performed, and the president and some faculty spoke. After Community, Bon Appetit treated everyone with esquites (elote en vaso) outside to indulge. On Thursday night, students had the opportunity to participate in Club Rush at the gym to check out the over 30 clubs at PUC to see which ones they wanted to join.
The first week of school also included dorm worship for students to step away from their studies and spend time with God in praise and worship. Department chairs and professors also hosted vespers for their students to welcome in the Sabbath and fellowship with others in their programs.
Kharolynn Pascal Smith, director of orientation, transitions, and retention- played a major role in organizing and guaranteeing that new students and their families had a smooth move-in day and the start of the school year. "My hope for students is that they will experience PUC as a place of belonging that helps them to grow in the purpose to which God is calling them," Smith says. "My goal is to do what I can to provide the service, structure, and support that will help them in that pursuit. The first week of school for me actually started last week with Fusion Orientation, and what I enjoyed the most was meeting new students, hearing their stories, and helping them begin to integrate into the PUC community."
The PUC family was excited to welcome our newest Pioneers and returning students. From student workers to faculty and staff, everyone worked incredibly hard to ease students back to school and plan great events to start the year on a fantastic note.
Search
Keywords
Archive
PUC in Outside News
Campus Updates