Pacific Union College Approved to Add Nine Student Spots Quarterly to Nursing Program
By Staff Writer on June 22, 2022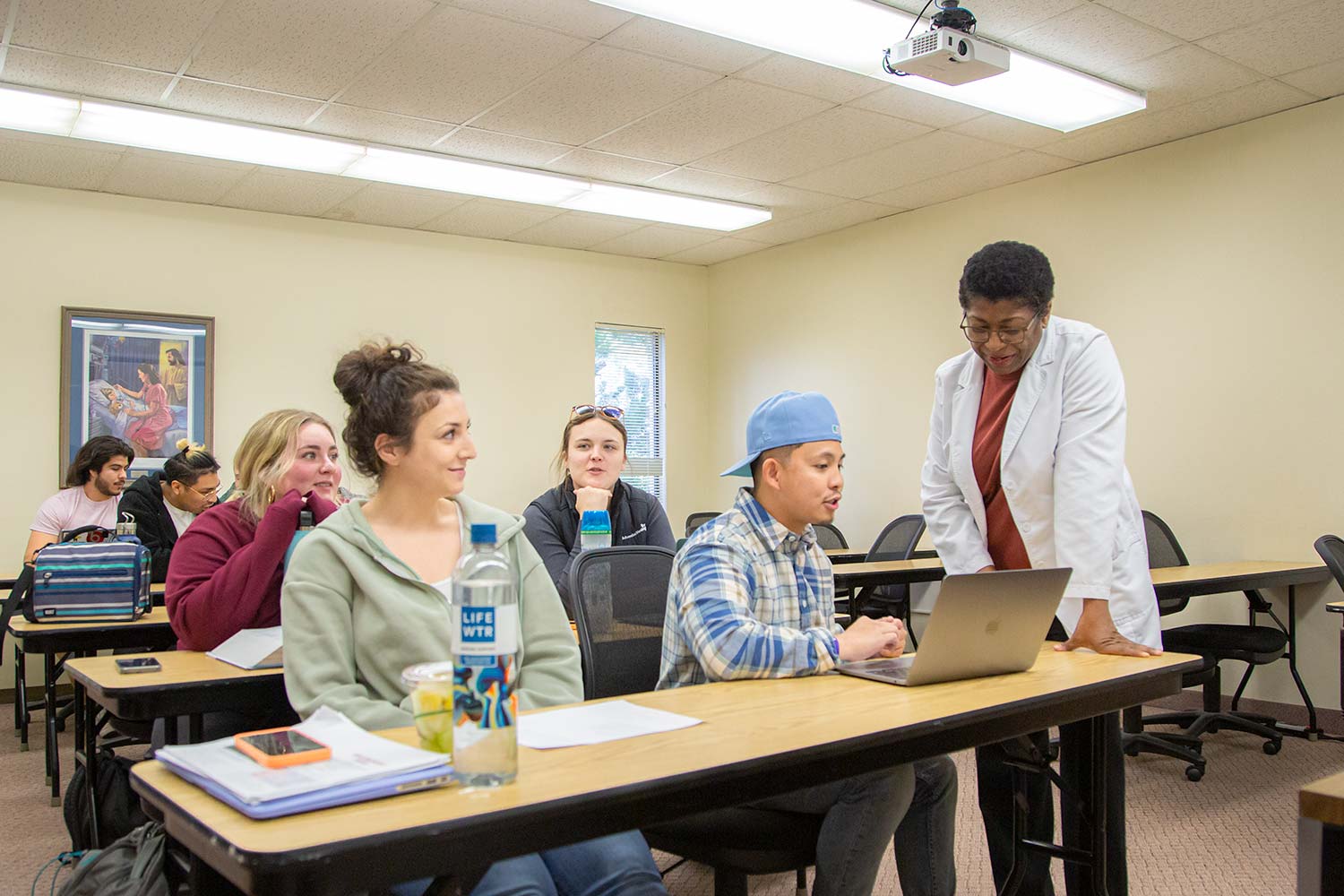 Additional spots will increase admittance availability for students, financially benefit university, and medically benefit the local community and beyond
Pacific Union College is expanding its Associate Degree in Nursing (ASN) on-campus program availability with nine additional student spots each quarter eventually totaling up to 108 new nurses added to the workforce every year. The ability to increase admittance availability to the program will allow more students the opportunity to pursue nursing, while combating the nursing shortage in the community and statewide.
On average, 200 qualified students apply to the ASN program, however, with the previous spot availability, the department could only admit 81 students each year. The addition of nine spots per quarter expands that 81-spot availability to 108 total annually.
PUC's chair of the Nursing and Health Science Department Kimberly Dunker, DNP, MSN, RN, CNE, CNEcl, says every additional spot was hard fought.
"Nursing programs are highly regulated by the California Board of Registered Nursing (CBRN)," Dunker says. "In order to increase the number of spots, the department had to demonstrate their adequate resources, including faculty, clinical placements, and labs to ensure the university could provide education for the additional students. This application took us six months to receive board approval."
Additionally, the department had to develop some new relationships with clinical facilities not currently being utilized in other ASN programs, in order to gain clinical spot availability without displacing other nursing schools. If these relationships aren't navigated strategically and delicately, increased enrollment can be challenged and opposed by other colleges and clinical facilities.
"We're very lucky to have strong, longstanding relations with our clinical partners who did not stand in our way, instead they were very supportive," Dunker says.
In addition to adding students on the Angwin Campus, PUC's Napa Campus will also be adding nine spots to their program, specifically for their paramedic to nursing track.
She encourages students interested in nursing to explore PUC's program. "Our university has a quality nursing program," Dunker says. "We have wonderful clinical faculty who are qualified and caring. Each student receives personalized attention to advising support and the opportunity for success. Our high NCLEX pass-rates demonstrate our students' commitment and preparedness for their field upon graduation."
---
According to the 2020 – 2021 CA BRN, 55,551 qualified applications were received to pre-licensure nursing education programs in California. Of the qualified applicants only 27.8% (n=15,435) of the programs received students who applied in 2020-21 were accepted. Both numeric and qualitative data suggest that nursing schools reported a lack of clinical placements largely due to COVID-19 (RN.CA.BRN Survey).
Search
Keywords
Archive
PUC in Outside News
Campus Updates