New PUC Business Department Chair Builds Bridge Between Academics and Industry
By Staff Writer on December 15, 2021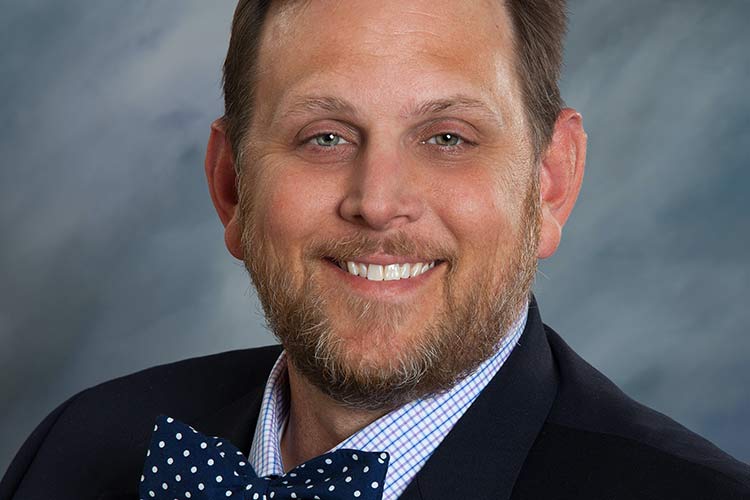 For most of Scott Perryman's career, one could find him in various healthcare administration roles, focusing on business functions such as finance, quality, and growth. As the new chair of the Pacific Union College's department of business administration and economics, Perryman is excited to use his decades of leadership and industry experience to help students bridge the gap between their application of academic learning and their future careers in business.
"At this point in my life, I think that's what attracts me to this work," Perryman says. "I believe business students should be prepared to go into practice in whatever area they aspire to be a part of, with practical skills versus just finishing their studies with a didactic knowledge about concepts. I have the opportunity to help with that at PUC."
Perryman recently served as a senior vice president and chief administrator of Loma Linda University Children's Hospital in Southern California for nearly six years. He plans to combine what he has learned in the industry with the best of what he knows of academics.
Perryman is from Texas where he earned a bachelor's in business administration in management from The University of Texas at Arlington and a master's in business administration in finance from Baylor University. He is currently pursuing a Doctor of Psychology in sport and performance psychology from the University of Arizona Global Campus.
"What I'm bringing to this role is a passion and drive to develop innovative ways to prepare students to enter the workforce," he says. "That starts very early in their educational process by giving them cognitive, ethical, behavioral, and emotional skills. Then, when they enter the workforce, they will have realistic expectations coupled with the tools to succeed and deal with the stress and pressure they will ultimately face."
One goal of Perryman's is to encourage collaboration between the business department and other discipline areas on campus — something he calls extremely important.
"Preparing students to understand other disciplines and environments can only help their future careers," he says. "I witnessed this in healthcare — the need for professionals in different roles to understand one another better and collaborate as a team. I want to help students embrace this way of thinking, cross-collaboration, and problem-solving."
Simply put, Perryman's ultimate goal is to not only help students thrive while at PUC but to prepare them for success even beyond their graduation.
Search
Keywords
Archive
PUC in Outside News
Campus Updates