Maria Rankin-Brown Named New Associate Academic Dean
By Becky St. Clair on June 11, 2019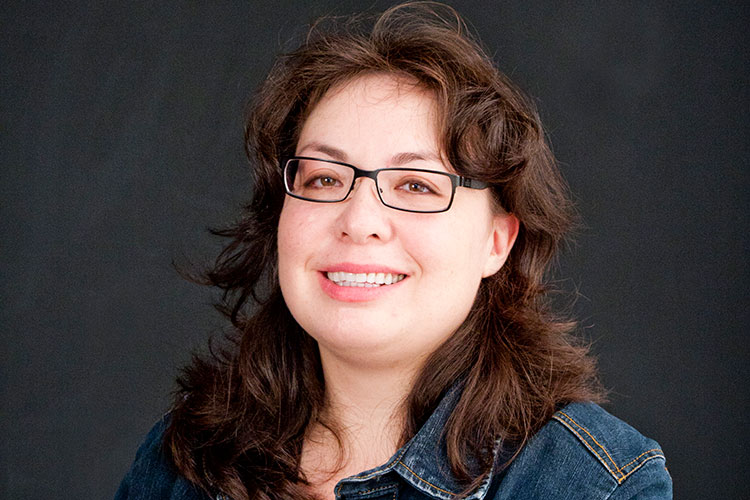 Maria Rankin-Brown, who has served for the last four years as chair of the department of English at Pacific Union College, will find herself in a new role this summer, serving as associate academic dean for the college.
An English professor for over 20 years, Rankin-Brown has taught at PUC since 2006. During this time, she has served as composition program coordinator, Publication Workshop presenter and then co-director, and department chair. Prior to her time at PUC, Rankin-Brown taught English as a second language for multiple organizations, developing curriculum and managing tutors and instructors. In addition, she has taught public speaking, composition, and communication courses.
"I've been a student at PUC, a faculty member, a chair, and a co-director of a summer program, giving me insight into multiple arenas on campus," she says.
Rankin-Brown values trust as a key component to relationships and strongly believes in working hard to develop and maintain transparency within and across departments. She also values collaboration, taking into account different people's strengths to benefit the whole.
"My experience on Academic Senate has been transformative," she asserts. "Watching the department chairs work together to problem-solve and support one another to work to provide students on campus with the best academic experience is inspiring! We have a strong faculty body and I'm proud to be a part of it."
Rankin-Brown holds a B.S. in journalism from PUC, an M.A. in communication from University of Northern Colorado, and a Ph.D. in English rhetoric and linguistics from Indiana University of Pennsylvania.
Since 2007, Rankin-Brown has been awarded the Herber Grant from PUC five times to support her research on Japanese literature and rhetorical behaviors and the African diaspora and the ways in which it is represented in museums. She has been published over a dozen times, has given nearly 40 professional presentations, and currently serves as an editorial board member of the journal Literature and Religion, an international journal of the Korean Society for Literature and Religion.
Looking forward, Rankin-Brown relishes the opportunity to serve in a leadership role and focusing on PUC's strengths.
"Sometimes we get embroiled in worrying about resources, which leads us to focus on what we do not have rather than on what we do have, which can lead to being controlled by fear," she explains. "Being thankful for what we have gives us a hopeful model for appreciating what we currently have and for planning for the future."
Maria and her husband Morris have lived in Angwin for 13 years. Morris is a retired public relations and journalism professor (he taught full time at PUC in the 1980s and 1990s).
Search
Keywords
Archive
PUC in Outside News
Campus Updates