Pacific Union College Names New Vice President for Financial Administration
By Staff Writer on January 9, 2017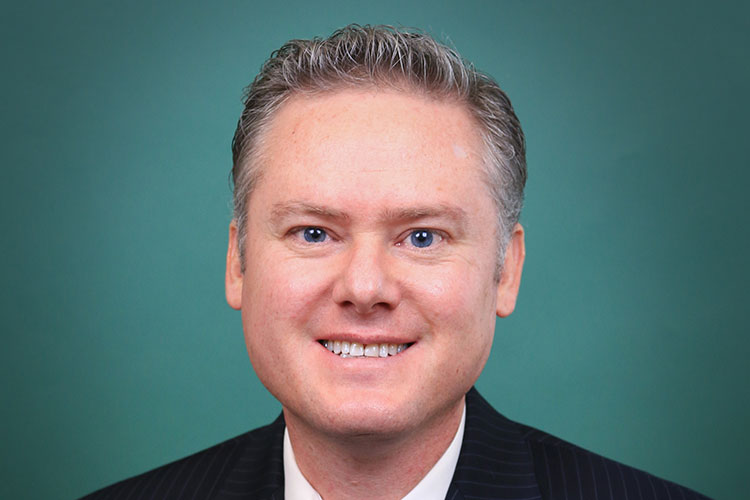 In a special meeting held January 4, 2017, the Pacific Union College Board of Trustees confirmed Brandon C. Parker as the college's new vice president for financial administration. Parker, an alumnus of PUC, assumes his new role January 9.
A former vice president and chief financial officer for St. Helena Hospital, Napa Valley, Parker is a certified public accountant with over 20 years of experience in finance and operations in healthcare, secondary education, and in the private sector. Earlier leadership appointments have included Mendocino regional vice president and chief financial officer at Adventist Health, vice president and chief financial officer at Ukiah Valley Medical Center, finance manager for Glendale Adventist Medical Center, and vice principal of operations and chief financial officer for Monterey Bay Academy.
"I am delighted that Mr. Parker is willing to join PUC's administrative team," said PUC president Eric Anderson. "Both he and I have a sense of God's leading in this appointment."
In his new role, Parker will be responsible for leadership and strategic direction of the division of finance and administration. This includes supervising the offices of Human Resources and Payroll, Employee Housing, Budgets, Risk Management, Student Financial Services, Accounting, Facilities Management, Information Technology Systems and Services, Bookstore, Airport and Flight Center, and the Albion Field Station. He will also serve as president of Howell Mountain Enterprises, the for-profit subsidiary of PUC.
"I was fortunate to have attended Adventist schools all the way through to graduate school. I've always been passionate about Adventist education, the financial stability of our schools, and the appropriate use of their resources," said Parker. "It's a blessing to be back in Angwin, to have my boys attending our elementary and preparatory school and an honor to be working for my alma mater."
A native of Apple Valley, Calif., Parker is a graduate of Monterey Bay Academy. He completed a Bachelor of Business Administration with an emphasis in Accounting at PUC and an M.B.A from La Sierra University. He lives in Angwin with his wife, Heidi, and has two sons, Adam and Sam.
Search
Keywords
Archive
PUC in Outside News
Campus Updates