Pacific Union College Announces Robert Cushman as 23rd President
By Staff Writer on May 11, 2017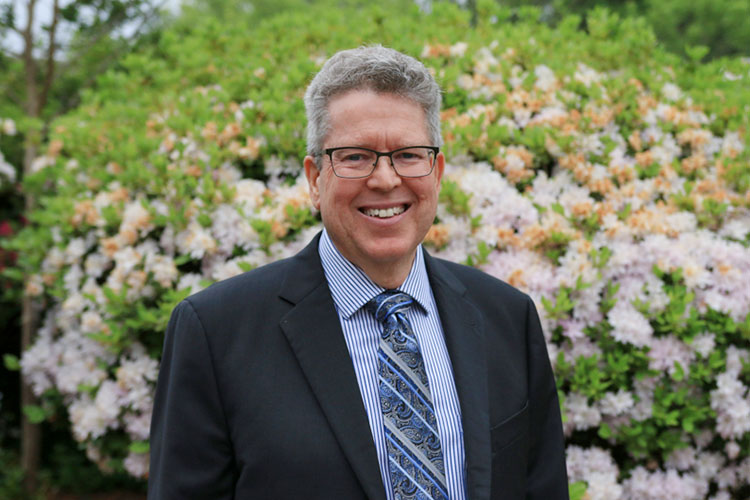 On May 11, 2017, the Pacific Union College Board of Trustees announced Dr. Robert A. Cushman Jr. has been selected as the new president of Pacific Union College. Cushman currently serves as the vice president for academic administration for Walla Walla University in Walla Walla, Wash., and has spent the last 26 years in Adventist education serving in various capacities. He will begin his role as president July 1, in preparation for the new academic year, and will be the college's twenty-third president in its 135-year history.
Cushman received his Ph.D. in geology from the Colorado School of Mines, his master's degree in geology at Loma Linda University, and his bachelor's degree in biology at Walla Walla College (now University).
After spending five years as a geologist and paleontologist, Cushman felt God's calling to educate young minds. In the 12 years he taught at Loma Linda University, he served as assistant professor, associate department chair, and the department chair of the department of earth and biological sciences, where he taught graduate level courses, conducted research in Western Colorado and Wyoming, and advised graduate student research. Additionally, under his administrative duties, he oversaw the department's budget and coordinated the undergraduate geology program.
Cushman then took on the role of vice principal while teaching grades 7-12 and coaching men's varsity basketball at El Dorado Adventist School for two years before accepting a position as professor of paleobiology at Walla Walla University in the department of biological sciences. He served in this capacity as well as department chair for four years before accepting the position of vice president for academic administration at the school. During his four and a half years as vice president, Dr. Cushman provided administrative and academic leadership while coordinating all formal instructional services of the university.
"Dr. Cushman is a passionate leader highly respected among his peers, and a man of great integrity and commitment to Adventist education," said Bradford Newton, board chair and executive secretary of the Pacific Union Conference of Seventh-day Adventists. "Dr. Cushman's experience as a senior administrator, faculty member, and researcher gives him a unique appreciation of the distinctive blend of the liberal arts and pre-professional programs that define the PUC experience."
Cushman is a passionate Adventist educator who looks forward to helping PUC as the college continues to develop its new strategic plan. His commitment to collaborative efforts and willingness to partner with faculty, staff, and students, makes him a great addition to the college's administration team. Cushman, along with his wife Judy, a school psychologist, look forward to their move to Angwin and joining the college community.
"In this moment, Judy and I feel deeply the call for me to serve as the next president of Pacific Union College," shared Cushman. "During our recent visit to the PUC campus, we were impressed by the strong sense of PUC mission and history and by the commitment and sacrifice of faculty and staff who have served here for much of their lives. We are humbled and honored to be selected to serve and lead PUC forward. We're looking forward to working together with the campus to make PUC the obvious choice for prospective students and their parents who are seeking the highest quality education in the context of Adventist mission and values."
Search
Keywords
Archive
PUC in Outside News
Campus Updates