PUC Announces Tuition Freeze for 2016-2017
By Staff Writer on February 18, 2016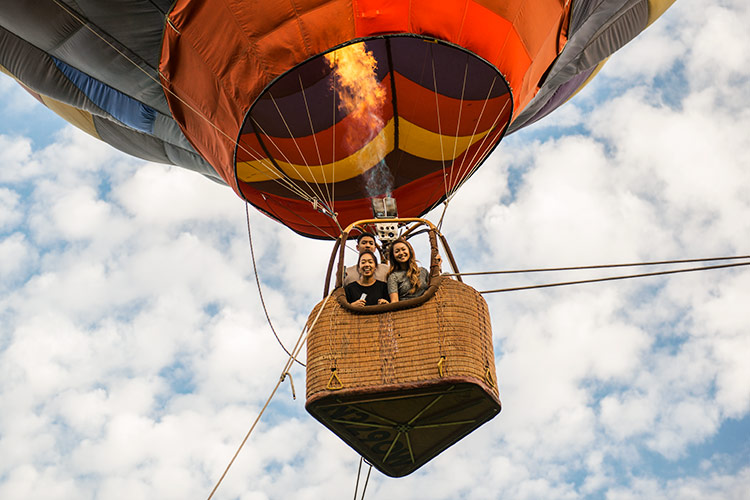 Pacific Union College will freeze tuition at its current rate next year.
President Heather Knight announced a tuition freeze Monday as part of an effort to control the higher education costs and reducing the toll of student debt on families.
Knight acknowledged the freeze is only the beginning of the college's exploration of fresh approaches to controlling the cost of higher education and reducing the toll student debt. In addition to the freeze, college has launched a new scholarship program for first-time freshmen entering Fall 2016. The PUC Legacy Scholarship recognizes families who have made a PUC education part of their family tradition. Legacy students will receive a $1,500 renewable scholarship if their biological parent or legal guardian attended PUC.
"We are listening to our students and their families and continue to seek solutions. As the cost of a private liberal arts degree continues to rise nationwide in the face of stagnant endowments, it is critical for us to do all that we can to keep a private liberal arts Christian education affordable," says Knight. "The Board approved our recommendation to freeze the tuition because our students and families deserve an academically outstanding education they can afford."
PUC also announced improved scholarship opportunities to high achieving students. The Maxwell Scholarship, PUC's highest recognition, will award five first time students renewable full tuition awards (worth approximately $112,000 over four years). PUC's most prestigious and selective scholarship is based on a combination of academic success, leadership experience, and a commitment to Christian service. PUC's Academic Achievement and Mostert Christian Leaders scholarship amounts have also been increased. All eligible incoming students must have applied to PUC and have their scholarship application materials submitted to the college by March 2 in order to be considered for the awards. For information on scholarships, visit puc.edu/scholarships.
"Pacific Union College's resolve to make a Seventh-day Adventist liberal arts education accessible and affordable to all admitted students is stronger than ever," says Dr. Dave Lawrence, vice president of financial administration and CFO. Last year, PUC awarded students over $40 million in aid. "Maintaining affordability is a top priority for PUC."
Tuition at the private school of about 1,600 students in the heart of California's Napa Valley will remain at its current rate of $27,999. The freeze does not include room and board, which are each set to increase just under 3 percent.
Families interested in learning more about financial aid opportunities at PUC are encouraged to speak to a financial aid counselor directly by calling 800.862.7080 option 1. Counselors can also be reached via email at studentfinance@puc.edu. For general information or to apply to PUC, visit puc.edu/admissions.
Search
Keywords
Archive
PUC in Outside News
Campus Updates