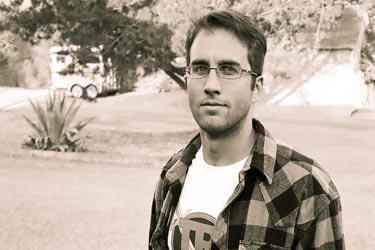 Recent grads of Pacific Union College headed into a wide world of options and are making their place in communities around the world. Here's a sampling of destinations and niches.
Karen Ong, '06, studied biochemistry at PUC and is now finishing her second year as a fellow with the National Institute of Health. She works in the National Institute of Diabetes and Digestive and Kidney Diseases (NIDDK) Laboratory of Biological Modeling (LBM). Instead of working with chemicals and fluids, the LBM is all about computers, computations, and using mathematical models to allow mathematicians and biologists to collaborate. Ong is also finishing up a research project on a mathematical model of gene regulation by steroid hormones.
Jesse Duarte, '05, is a news reporter for the weekly newspaper of St. Helena, California, just a few minutes down the hill from PUC. When he was younger, Jesse wanted to be a sports writer. But after graduating from PUC with a degree in public relations and journalism and taking a news-reporting job for the St. Helena Star, he discovered a passion for reporting.
Nicole Pepper, '06, went on to get her master's in social work. Now she's directing three studies on behavior interventions related to HIV and hepatitis C. The studies are for the University of California, San Francisco and are done at the San Francisco General Hospital. Nicole works with substance users, mostly homeless or marginally housed, and many with mental illness. "Very at-risk and challenging populations," she says, "but it's a great job."
Navi Ganancial, '07, began working for the Academy of Art University after graduating from PUC with degrees in public relations/journalism and international communications. In her job as a student advocate, Navi works directly with students to ease their adjustment to college life and address retention issues for the University. She also recently joined the Junior League of San Francisco, a prestigious woman's organization committed to community improvement.
Now the executive assistant to lieutenant governor of Washington State, Tracy Chavez, '05, studied international communications and French at PUC. Although she never imagined working in the world of politics, she has working with different state legislators and foreign dignitaries from around the world. She was recently involved in planning the knighting ceremony of her boss, Lieutenant Governor Brad Owen, by the Kingdom of Spain.
Aldo Contreras, '06, studied graphic design and international business. For two years, he has handled marketing for the only AAA Five-Diamond luxury hotel in Newport Beach. Aldo is involved with media, community relations, sales and marketing. He has overseen photo and video shoots for important international magazines, national publications, and high-profile VIPs. Using his design background, Aldo has also created marketing pieces and "advertorials" for the business resort. He looks forward to someday holding an international leadership position in the travel and hospitality industry.
After earning a master's in international disaster psychology, Amanda Parker, '04, spent a summer in Belgrade, Serbia, working with a local mental health and HIV program and as a mental health consultant. In the states, she worked with out-of-home adolescents. Now she's headed to Vietnam to pursue projects with local development organizations and help out with marketing a program for young engineers.
A variety of filmmaking opportunities have given Brian Bazemore, '07, exercise in creativity and exploration into the church. Brian was hired as one of three filmmakers for the General Conference's "Stained Glass" project, documenting the formation and growth of Adventist churches in California. At the Grand Avenue church in Oakland, Bazemore works with senior pastor and PUC alum Jonathan Henderson to capture what it means to be a Christian. Bazemore has also been the main editor for PUC film and television instructor Terry Cantrell's 3ABN television program, Making Waves. Bazemore is working on a new short film of his own.
Laura Younker, '06, just completed her first year of law school at Washburn University School of Law in Topeka, Kansas. She's Washburn's first dual-degree student: She is also getting her master's in social work. Laura credits her strong work ethic to her admiration of Lynal Ingham, former education professor at PUC. Laura decided to attend law school because she wanted to help children beyond the classroom. She is pursuing both of her degrees in the hopes of become a child advocate.
An indie music fanatic, Kyle Lemmon, '07, dreams of becoming a writer for Pitchforkmedia.com, whom he believes to be "the litmus test" of music journalism. In the meantime, he writes for four music magazines and blogs, ranging from thelineofbestfit.com in the U.K., to Paste Magazine, based in Georgia, to our local West Coast Performer here in San Francisco. Kyle credits communication teachers Lynne Thew and Victoria Mukerji for instilling in him the importance of maintaining a voracious and eclectic appetite for knowledge. He is thankful his experience as the editor of the Campus Chronicle helped him realize the strenuous work it takes to be successful in the publication realm as well as instill in him a sense of humor.
Search
Keywords
Archive
PUC in Outside News
Campus Updates