Angwin Community Supports the Martinez Family
By Lainey S. Cronk on December 4, 2008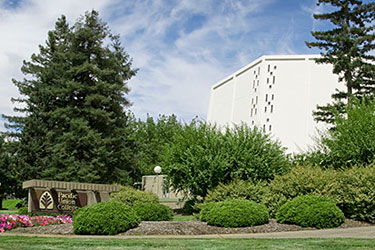 In the midst of their sorrow over the loss of four students in a tragic automobile accident, the Pacific Union College campus and Angwin community banded together to help another struggling family.
The truck driven by Julio Martinez struck the four young men's car after it had turned sideways across the oncoming traffic lane. Martinez was in critical condition and in the ICU for some time with facial fractures, loss of teeth, hand injury and two broken legs. After several days, Martinez was out of ICU but still in the hospital.
Meanwhile, Martinez's wife, Carolina, stayed at the hospital and only went home for short periods. Their 7-year-old daughter was cared for by Martinez's brother and his wife.
In addition to the trauma, the accident posed financial challenges for the Martinez family, especially since he is self-employed. So the PUC Church members, the TLC Sabbath School class at the PUC Church, and Angwin Community Services collected money for the family, totaling $3,478.
On November 25, PUC deans Bev Helmer and Kristi Horn and residence hall staff member Elaine Hoffman went to visit the Martinez family. Hoffman took the check, and Helmer and Horn brought some food for the family. The day after Thanksgiving, Helmer and her husband, contractor Doug Helmer, went back to build a safer wheelchair ramp for the family. "Julio will probably be wheelchair-bound for about two months," Bev Helmer reported afterward. "We don't know how much longer after that until he will be able to go back to work… Hopefully we will be able to continue to support them in various ways during Julio's recovery."
Search
Keywords
Archive
PUC in Outside News
Campus Updates