PUC Homecoming Welcomes Adventist World Church President
Julie Z. Lee, April 11, 2007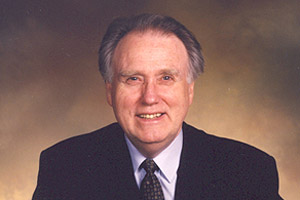 As part of its 125th anniversary celebration, Pacific Union College welcomes Dr. Jan Paulsen, president of the Adventist World Church, as a special guest speaker for Homecoming Weekend, April 20-22, 2007.

On Saturday, Paulsen will speak for worship services at 8:30 a.m. and 11:00 a.m. at the PUC Church. At 3 p.m., Paulsen will lead a discussion with PUC students on "Let's Talk," a televised forum for young people to share their views on faith with church leaders.

The second worship service and "Let's Talk," to be held in the Paulin Hall auditorium, will be broadcast live on the Hope Channel. The public is welcome to attend both programs.