PUC Now
Earthquake felt at PUC; Campus Safe
At this time, no damage or injuries have been reported at Pacific Union College.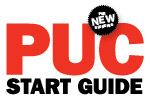 New Student Start Guide
There is plenty to do before classes begin on September 22, and the Start Guide is the place to start for first-time PUC students.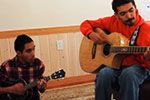 Campus Life Video
PUC is truly a home for its students. Watch the video to see what life is like at our beautiful, destination campus.