PUC Now

New Students: Step One
Accepted to PUC? Make your Room Reservation to be assigned a dorm room and register for classes.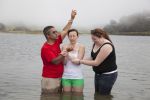 Student Baptism
Two PUC students were baptized on Sabbath during the SA beach day.
Summer Classes
Pacific Union College offers a large number of quality summer courses, workshops and seminars–all at half price!