PUC Now
Campus Phone System Migration
PUC is upgrading its phone system. Interruptions to service can be expected. We appreciate your patience during this transition.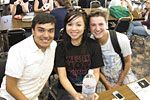 Fall Class Registration Open
Get your schedule! New students & PUC seniors can now register for classes, returning students on April 18.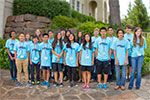 PacificQuest 2016
For 6th-8th graders interested in STEM, this program is a great way to earn college credit! Apply by May 16.