It's All About Dialogue
Lainey S. Cronk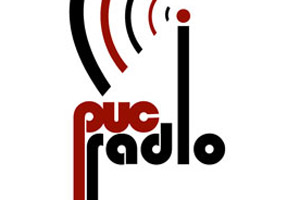 As a follow-up to the emphasis last year's student body placed on active involvement in college affairs and open discussion between students and administrators, several PUC students have established a new PUC PodCast radio program this year. The official purpose of the PUC Radio is that "by discussing the latest happenings and hot issues on-campus, we will become a forum for on-going dialogue between PUC students that up until this time has been non-existent."

The episodes are devoted to "PUC news and headlines from a distinctively unique angle, with topics and guests that are important to PUC." Guests to the show have included Public Safety director Matt Garcia, college president Richard Osborn, and women's volleyball coach Rhonda Ramos. And the thousands of listeners and active student feedback indicate that this new program is effectively fulfilling its purpose!
Note: This is an archived article and does not necessarily represent current issues at Pacific Union College.