Search - David Ranzolin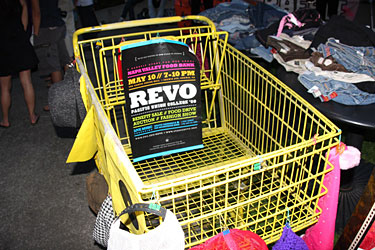 By David Ranzolin on May 21, 2009
The solidification of REVO as an official campus club this year sets the movement as more than a fad at Pacific Union College. It is the student body's lasting commitment to social justice. REVO PUC 2009 proves that last year's movement and event (and $10,000 raised for trafficked children in Peru) was by no means an anomaly. REVO is a student-led movement now nationwide, to host events that raise awareness and funds for various humanitarian causes. The concept of REVO plays off the word "revolution" and is as much a mindset as it is a cause. According to the movement's website (www.startarevo.org), REVO is "based on the concept of LOVE. To live the REVO everyday is to think beyond ourselves and redefine our modern conception of necessity. It is taking a homeless man out to dinner. It is seeing beauty in the disfigured, seeing wholeness in the lame, seeing a dance in the invalid." Student leader Grace Jung and alum Rachel Thompson are responsible for planting the REVO movement at PUC and nurturing its foundation. "Post-REVO PUC 2008, many people expressed their anticipation of the 'next' REVO and that they couldn't wait to make REVO happen again," says Jung. "So,...
Read Story
By David Ranzolin on April 9, 2009
Cheryl Charles, leader in education, environment, and communication, will present on "Last Child in the Woods: Saving our Children from Nature-Deficit Disorder" on April 22 at 7 p.m. at Pacific Union College. The lecture is part of the college's celebration of its second annual Green Week, April 22-25. Green Week is one way the college community hopes to increase commitment to good stewardship of the environment and to inform students and community members about local and global ecological issues. In addition to Charles' lecture, the campus will enjoy other Green Week throughout the week. Charles' lecture will be the keystone presentation of the week. A leading figure on environmentalism, Charles is president of the Children and Nature Network and co-chair of the Education for Sustainable Development Working Group of the Commission on Education and Communication, World Conservation Union (IUCN-CEC). She will share her thoughts on why the health of children and the health of the earth are inseparable matters and what we can do to secure the future of both. Charles will speak at Dauphinee Chapel. To learn more about the lecture or other Green Week activities, call 707-965-7362....
Read Story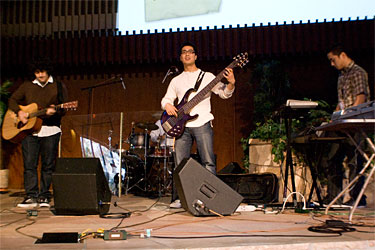 By David Ranzolin on February 4, 2009
Pacific Union College's weekly colloquy program has long been a time for students and faculty to congregate and enjoy fellowship, dynamic speaking, and music. This quarter, however, some changes have been made to the format. These changes, including cutting the praise singing, are part of the administration's plan to make colloquy a more distinctive experience. "By having colloquy in the church, the assumption is that the service is always religious, but we are trying to deal with a broad range of programs," says President Richard Osborn. "We felt that by having a more quickly paced program, greater interest would develop with a focus on broad campus and community issues. I'd like to see colloquy be a time when our entire college community gets together to hear news about campus, to gain new perspectives on social, political, and spiritual issues, share the joys and sadness in our community, which we saw at the memorial service for the Newton 4, and comes together to support each other." A new feature entitled "Tell Me Something I Don't Know" has replaced the musical segment. During this time, our academic dean Nancy Lecourt dialogues with various students and faculty concerning rather astonishing bits of departmental...
Read Story
---
Search
Keywords
Archive
PUC in Outside News
Campus Updates