Search - Amanda Navarrete and Cambria Wheeler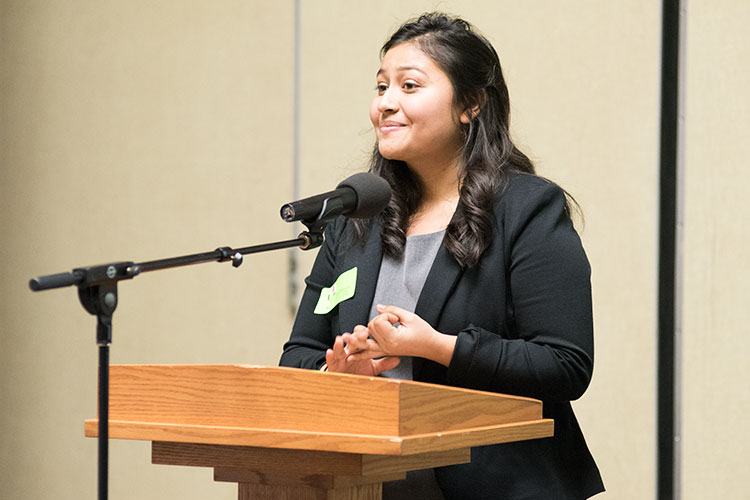 By Amanda Navarrete and Cambria Wheeler on February 18, 2015
Education Days, an annual networking event for graduating education majors, took place at Pacific Union College's campus on February 2-3. Organized by PUC's department of education, the two-day event brought principals and administrators from schools and conferences within the Pacific Union Conference of Seventh-day Adventists to PUC's Angwin campus. The employers met and interacted with this year's group of graduating early childhood, elementary, and secondary teachers. The first evening began with a dinner banquet, where students and potential employers interacted with one another in a less formal setting. During the banquet, the seniors each presented their own personal reasons for teaching, and the area that they are credentialed to teach. The next day, graduating seniors had the opportunity to interview with potential employers in a more formal setting. The department of education has seen incredible growth in recent years, as more students choose to pursue a career as a teacher. PUC offers Master of Arts in Teaching and Master of Education degrees, bachelor's degrees in early childhood education and liberal studies, and an associates degree in early childhood education. In addition, the department offers training for multiple subject credentials, single subject credentials, and the Clear Credential program for California, as...
Read Story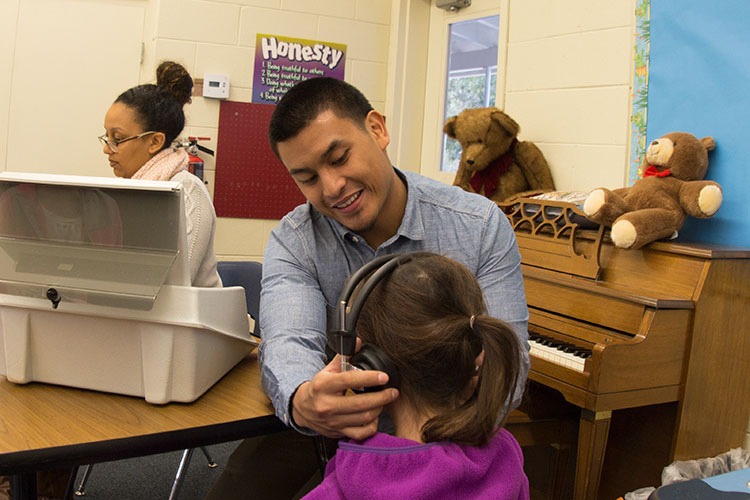 By Amanda Navarrete and Cambria Wheeler on November 5, 2014
Squirmy kindergartners and healthy first graders aren't typical patients for nursing students used to interacting with sick or injured people in hospital settings. However, on a series of schooldays in October, bachelor of nursing students taking a Community Health course visited a series of private elementary schools to screen the hearing and vision of each student. The Community Health course is part of PUC's bachelor of science in nursing (BSN) curriculum, and the service-learning opportunity at the local schools gave students a chance to be hands-on and apply what they learned in the college classroom to the elementary classroom. The BSN students conducted screenings at Pacific Union College Elementary in Angwin on October 14, Napa Christian Campus of Education in Napa on October 15, and Foothills Adventist Elementary School in St. Helena on October 21. "Learning it in the classroom is far different from actually doing it with a kindergartener," shares Susan Allen, D.N.P. Allen, professor for the Community Health class and a former school nurse, saw the screening as a great opportunity for both college and elementary students. Unlike public schools, private schools like these don't have free screenings in certain grades. Catching hearing and vision problems early can...
Read Story
---
Search
Keywords
Archive
PUC in Outside News
Campus Updates