PUC Board of Trustees Approves Plan for a Stronger Future
By Staff Writer on March 6, 2023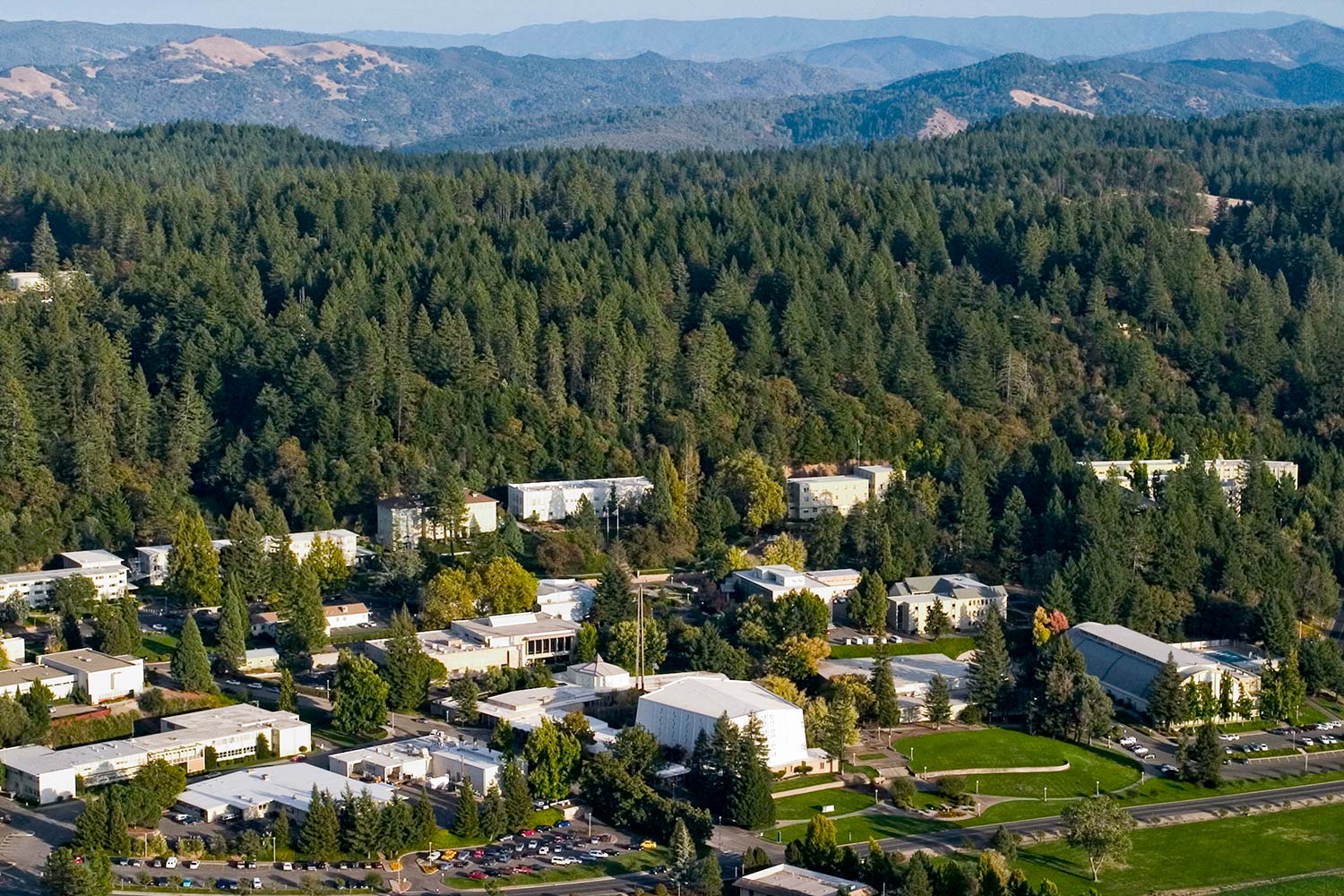 The Pacific Union College Board of Trustees met for its annual winter meeting on Feb. 26. After an extensive review, the Board voted to pass recommendations that will produce a balanced budget and create a strong future for the college.
"We are grateful to the Board for its support and teamwork as we worked to create a strong foundation for Pacific Union College," President Ralph Trecartin said. "Although there will be changes, our plans set PUC up for growth and future success. We look forward to where God is leading us."
Like many colleges and universities nationwide, PUC has been navigating issues regarding enrollment, mounting student debt, and the changing landscape of higher education.
For several months, the PUC administration and Board members have worked together diligently alongside their respective subcommittees to present a balanced budget plan. This year was particularly complex because the college is losing two, one-time, major revenue sources which helped to balance the budget in the current fiscal year.
In the next fiscal year, PUC will no longer receive checks related to its property easement and government-issued COVID relief funding. Though the college has stabilized enrollment and, in fact, increased its economic full-time equivalent (EFTE) over fall and winter, more is needed to overcome a $7 million loss in revenue.
Consequently, PUC has had to make significant adjustments to next year's budget through a healthy combination of cuts and revenue increases.
As they made these adjustment decisions, the Board and the administration worked to ensure they continued to build on PUC's Vision for the Future and its four main pillars: academic offerings, the main Angwin campus, education centers, and online offerings.
Gene Edelbach, vice president for enrollment, marketing and communication, said in recommending these changes, special attention was paid to PUC's long-term goal of establishing a competitive, healthy future.
"The realignment is being done to ensure the next 100 years are even more productive than the past," Edelbach said. "The Board and administration have taken into consideration the short and long-term needs of the institution."
Three-School Model
PUC is committed to having excellent, high-quality academic programs. At the same time, the college is maintaining the cultural, spiritual, and lifestyle base that gives students a rich, full Seventh-day Adventist campus experience. PUC will maintain a strong liberal arts curriculum while offering degrees to meet the demands of the marketplace.
As part of this plan, PUC is launching a three-school model, a recommendation initiated and developed by the college's academic leadership. The three schools are Nursing & Health Sciences; Arts, Humanities, & Professions; and Sciences. Each one will be led by a school dean, along with re-envisioned duties for department chairs.
The three school deans will pledge to:
Advocate for their school's programs, including enrollment and marketing, alumni and advancement, and finances.
Innovate in areas such as curriculum, classrooms, and campus tours.
Mandate growth, efficiency, and innovation in each school.
The three-school model, in addition to saving money, will offer a modernized, simplified, and Christ-centered college experience to the PUC students on campus and beyond. The college aims to increase the accessibility and flexibility of course offerings while running fiscally responsible and sustainable programs and creating the capacity for growth.
Academic Offerings
The academic adjustments are being made to better align the college's curriculum with student needs and interests. All efforts were made to keep changes in academic program offerings minimal.
Two majors—the bachelor of arts degrees in Math and Spanish Studies — have been suspended. No other programs have been affected by these changes, said Milbert Mariano, vice president for academic administration. Department chairs will assist students currently in these majors to help them complete their degrees or change their career paths, Mariano said.
At the same time, PUC is offering three exciting new degree programs on campus in Conservation Technology, Data Science, and Pre-Engineering.
PUC remains committed to its vision of expanding its footprint. The Angwin site is the heart and foundation of the college, with the goal of reaching 1000-1200 students on campus. Plans are in motion to grow by several hundred more students in off-site operations.
Online program offerings continue to be improved. They can enhance programming for current on-campus students, expand the college's reach into the non-traditional graduate market, and include students who would otherwise not have the opportunity to attend PUC in Angwin.
These online expansions include the AS to BSN nursing degree program and the new MBA and Master of Science in Nursing (MSN) graduate programs.
College Early courses— which allow high school students to earn college credit—and several support general education classes are also taking root.
Furthermore, as part of its Vision plan, PUC is supporting new education centers around the Pacific Union. The small but important learning centers will be developed in market areas with significant Seventh-day Adventist operations. These centers will help grow enrollment and revenue.
Restructuring and Personnel Changes
While some details continue to be finalized, there are a few significant components of this year's realignment to move PUC toward a robust new future and balance the budget for next year.
To help overcome PUC's budget gap, the plan calls for $2.5 million in personnel savings along with a 4.7% tuition increase. Each department is also responsible for a 6% budget reduction.
PUC is achieving additional savings due to increased online enrollment. Students participating in these offerings pay a lower tuition rate, but do not receive the same discounts as those on the Angwin campus.
In addition to the three-school model, PUC plans to redesign the current Student Success Center to be called the Center for Student Success (CSS).
Vice President for Student Life Ryan Smith said the redesign will position the department to support students better and develop coalitions across campus to meet the growing needs of students.
"The purpose of CSS," Smith said, "is to provide students with holistic support and help mitigate any barriers that hinder a student from achieving their goals at PUC."
PUC is also evaluating its residence hall needs, including the possibility of turning Nichol Hall into two-room apartments to help meet the growing demand for rentals in the Napa Valley.
In addition to restructuring, PUC made very difficult personnel decisions but made every effort to minimize the impact, said Stacy Nelson, associate vice president of human resources. He said some of these included:
Not filling some open positions.
Reimagining current positions to combine similar responsibilities with other positions.
Reducing some staff in their current roles by 25%-50%.
Placing people in other positions for which they are qualified.
Providing severance packages.
Altogether there will be 20.25 staff position reductions and 9.70 academic position reductions. Out of the 30 total FTE reductions, only 12 or fewer individuals who wish to continue at PUC next year will will not receive an offered position.
A Strong, Bright Future for PUC
The Board and the administrative team want to acknowledge the great sacrifice that all campus employees have made and will continue to make as PUC forges a new future. Thousands of hours of work, input from hundreds, and many prayers have been devoted to guiding these decisions.
Joy Hirdler, vice president for financial administration, said these decisions were necessary to achieve a balanced budget. PUC will continue to do all that is necessary to ensure operational efficiencies are put in place to meet the current campus needs. When additional funds become available and demand for more resources is restored with enrollment growth, the college will thoughtfully and prayerfully add personnel to critical departments.
"The Lord has blessed PUC tremendously with wonderful people and abundant resources," Hirdler said. "We are all called to be good stewards of those resources and faithfully and diligently serve him while praying for the Holy Spirit to be poured out on the community. The Lord will sustain PUC and continue to lift us up if we are faithful to His call."
Search
Keywords
Archive
PUC in Outside News
Campus Updates