Pacific Union College Launches Online MBA Program
By Laura Gang on November 18, 2022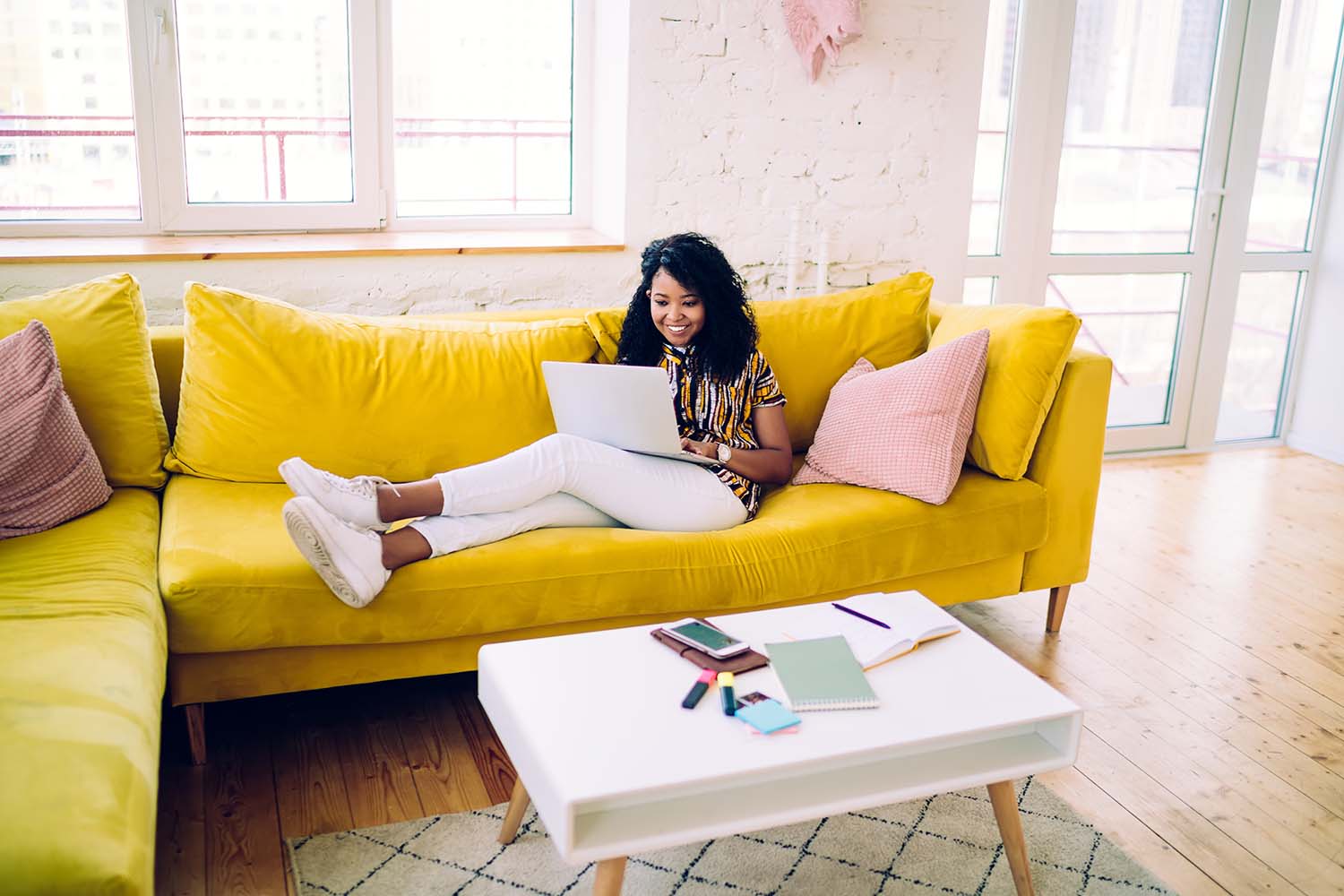 With concentrations in management and healthcare administration, the program is designed for working professionals with busy schedules.
Online programs for Master of Business Administration degrees have surged in popularity in recent years and even surpassed campus-based ones. The pandemic — and the remote world it brought about — further underscored the effectiveness of these online MBA programs.
Now, Pacific Union College is working to meet the growing demand. This fall, PUC began offering a new online MBA program with a choice of concentration in management or healthcare administration.
Scott Perryman, chair of PUC's Department of Business and director of the new program, said earning an MBA is "valuable business knowledge" for people in many different career fields. "For professionals who aspire to move up in their organizations or are already in leadership, it's become the table stakes," he said. "It almost replaces an undergraduate degree as a requirement for management roles."
PUC's online WASC-approved MBA program is designed with the busy professional in mind. There are multiple start dates, for instance. Perryman described it as a six-quarter progression, meaning a student can begin at the start of any quarter (fall, winter, spring) and complete the program 18-24 months later. The exact completion time is dependent, however, upon how many units a student takes per quarter.
All classes are asynchronous which works well for those with either full or fluid schedules.
The online program also features small class sizes of typically less than 20 students. Instructors are professionals in the field who possess considerable knowledge and expertise.
Perryman himself has over 30 years of experience in healthcare. He is the founder of Agon Consulting, a healthcare management consulting firm. Most recently, he served more than 5 years as senior vice president and administrator of Loma Linda University Children's Hospital and President of its foundation. One of Perryman's goals since he joined the PUC faculty as chair has been the collaboration between the Department of Business and other discipline areas.
In developing the MBA program, Perryman partnered with Kimberly Dunker, chair of the Department of Nursing and Health Science. Dunker, in her own right, has rich experience in the area of healthcare leadership and management. She is also the creator and director of the Master of Nursing in Science online program beginning in winter 2023.
There are nearly 500 nursing students on campus in various programs -- either with a BSN or moving from RN to BSN or associate degree. These students are now able to pursue their MBA or MSN online.
Increasingly, healthcare professionals are seeking MBA degrees. Not only is it helpful for those who want to move into leadership and administration, but it's also useful for those who want to be sole proprietors or independent practitioners who want to run their own practices.
"In my experience," Perryman said, "I think we have to do a much better job of preparing people for management and leadership rather than just throwing them into it."
For students pursuing an emphasis in healthcare administration, the MBA program is cohorting them with the Master of Science in Nursing (MSN) leadership track. Healthcare administration students are also together in classes with management students. That group will be joining the MSN cohort this winter.
Perryman recruited several experienced and talented professionals to teach classes. One is a practicing pulmonologist with training in critical care. He also holds a Master of Public Health degree and a Doctor of Education in organizational development. Another instructor is a philanthropic professional and nonprofit expert. She will offer more of an entrepreneurial perspective in her teaching. Perryman and Dunker will co-teach the healthcare management leadership course.
A goal for the future includes building a solid faculty for the online program that compliments the PUC business faculty who in turn can continue to strengthen and grow all of PUC's business programs. Perryman said although the graduate program will include other PUC professors from the business department, the online MBA is a separate experience for students from the undergraduate business program which will continue to offer a rich experience in person and on campus.
Eventually, Perryman said, they hope to implement a fifth-year MBA program on campus, which would give recent undergraduate students an accelerated option to complete their graduate degree in one additional year.
Search
Keywords
Archive
PUC in Outside News
Campus Updates