PUC Awarded $210,000 Distance Learning Grant from USDA
By Ashley Eisele on May 20, 2021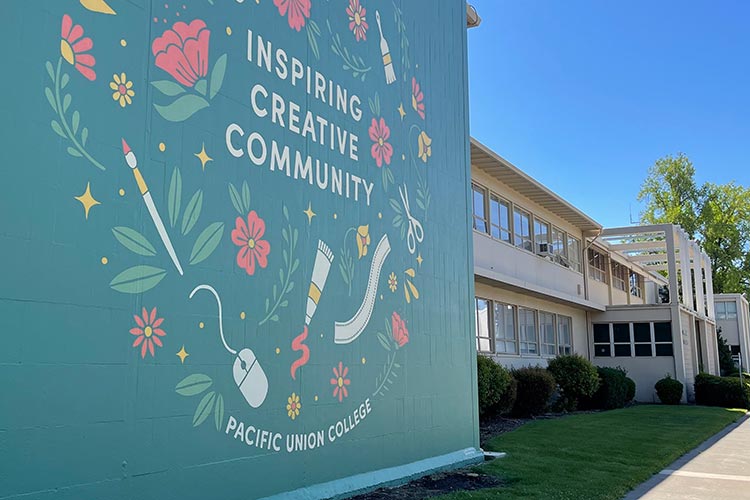 Pacific Union College (PUC) was recently awarded a Distance Learning and Telemedicine Grant from the USDA worth $210,392. Only four of these grants were awarded within the entire state of California with the intention of connecting rural communities with services and opportunities through telecommunications.
PUC will use these funds to purchase equipment and provide more opportunities for distance learning courses and career counseling in science, technology, engineering, and math (STEM) fields in particular.
"We are very grateful for the award and its timing," said David Rai, PUC's Director of Technology and Innovation. "As we move forward with a new vision for PUC, a substantial investment like this shows that we are moving in the right direction to meet needs that are relevant to students now. This grant is helping us put our technology plans into action so that remote instruction and career counseling is accessible to more students."
The college's plans for the funds currently include installing cutting-edge video and broadcast technology across PUC's Angwin campus and providing equipment for a new, state-of-the-art broadcast studio in Fisher Hall, home to the college's department of visual arts. The studio will be used to record and deliver innovative content for remote classes, workshops, and other important presentations. When not in use for remote learning needs, the studio will be an invaluable resource for visual arts students to gain hands-on experience for future job skills.
The grant will also allow PUC to provide career counseling for college and academy students from a dedicated space, professionally equipped for the purpose.
"The benefits of receiving this grant are vast, as we work to expand our academic excellence beyond the walls of our campus classrooms." said Milbert Mariano, the college's Vice President of Academic Administration and Academic Dean. "We have very ambitious plans for the future of PUC's academics, and technology is at the heart of these plans. The funds from the grant will get us closer to our vision sooner than we thought possible."
In addition to technology upgrades on campus, the awarded grant funds will help connect the college with nearby Adventist academies. Rio Lindo Adventist Academy and Monterey Bay Academy are both receiving teleconferencing units that will allow academy students to participate in early college classes through PUC from their own school facility.
"Reaching prospective students for PUC is not just about promoting ourselves. More and more, our connection with high school students depends on how we can meet those students' needs where they are now," said Gene Edelbach, PUC's Vice President of Admissions, Marketing, and Communication. "Partnering with our academies is incredibly important to us, and we are thrilled that they will benefit from the investment of this grant alongside PUC."
Work on the exciting plans made possible by this grant will begin soon on the PUC campus and at their partner academies.
Search
Keywords
Archive
PUC in Outside News
Campus Updates