College Days Immerses High School Students in PUC Atmosphere
By Emily Mathe on February 21, 2014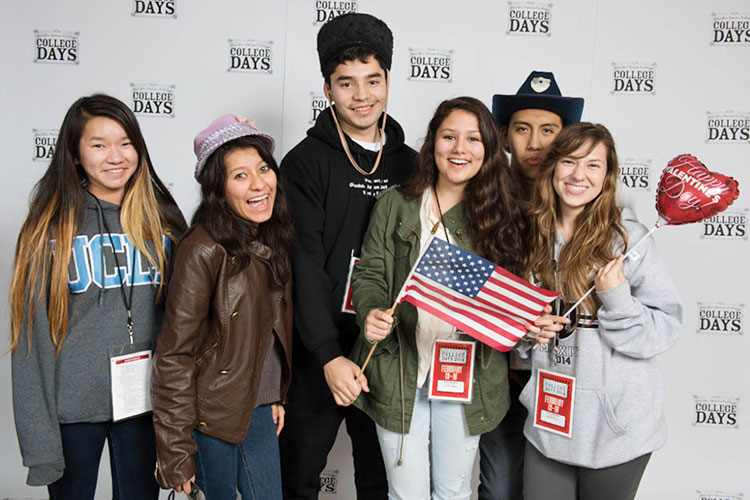 Hundreds of high school juniors and seniors visited PUC's College Days to sit in on classes and worship services, meet professors and other students, and fully immerse themselves in Pacific Union College's unique environment. The four-day event, held on February 13-16, also included a visit to the town of St. Helena, giving the College Days students a first-hand look at PUC's scenic Napa Valley location.
"College Days is a great event that connects students with the campus," said J.R. Rogers, one of PUC's enrollment counselors. "It gives them a look into what it would be like to attend PUC, meet with professors and students, sleep in the dorm, eat the food and attend the campus events. Traditionally students that visit campus have a higher probability of attending here, so these events are quite important and an opportunity for PUC as a whole to put its best foot forward."
The office of enrollment services coordinates the event in the hope that the visit will encourage students that the college is a perfect fit for them. The experience allows students to check out the departments that interest them, converse with college students with similar interests, and figure out what living at PUC would be like for them. From sleeping in the dorms, to eating at the dining commons, to worshiping at vespers and church services, College Days recreates the environment of a true college experience while orienting high school students to PUC life.
The next College Days will take place during the spring quarter, from April 10-13, 2014. For more information or to make a reservation, potential students can email admissions@puc.edu, call 1-800-862-7080, or simply visit the College Days website.
Search
Keywords
Archive
PUC in Outside News
Campus Updates