Pioneers Win Sportsmanship Award for Third Straight Year
By Tauva Hellie on August 27, 2008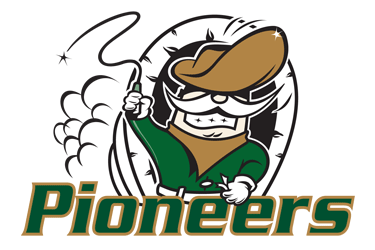 For the third consecutive year, the Pacific Union College Pioneers Athletic Department received the California Pacific Conference Team Sportsmanship Award. The other nine schools in the league voted that the Pioneers best exemplified the five core values of the Champions of Character program: Respect, Responsibility, Integrity, Servant Leadership, and Sportsmanship.
The Champions of Character program was established by the National Association of Intercollegiate Athletics (NAIA) in 2000. During the years that the Cal Pac Conference has given the Sportsmanship Award to one of its members, the Pioneers have received the title four times — these three years, and the 2002-2003 season. "This award represents the finest example of the Champions of Character standards," Don Ott, commissioner of the Cal Pac Conference said. "Pacific Union's honor reflects well on the entire conference, and the staff, student-athletes and institution are to be applauded."
Another testament to the Champions of Character program and the Cal Pac Conference is that every institution in the conference received at least one vote in at least three different sports. "That really is a remarkable achievement," Ott added. "While our institutions compete fiercely with one another on the field or court, there is a regular mutual respect and regard for the purpose of our competition." The balloting is done by the coaches at each institution in every sport that the conference sponsors (women's volleyball, men's and women's cross country, men's and women's soccer, men's and women's basketball, men's golf, and softball). Each coach votes for two institutions in ranking order, without voting for their own institution.
This award is a fantastic testament to the character of our student-athletes' and coaching staff's ability to compete while maintaining the respect of their opponents, officials, and opposing fans.
For more on the Cal Pac Conference, you can visit their website at www.calpacathletics.com. You can also visit the NAIA website at www.naia.org.
Search
Keywords
Archive
PUC in Outside News
Campus Updates