Greetings from the President
Dear Graduates, Families, and Friends of PUC:
I am certain the weekend of June 10 to 12, 2016, will be a happy and fulfilling one for each of you. There are many events planned, with interesting speakers scheduled and various opportunities for family and friends to celebrate the wonderful achievements of your PUC student. Please explore these pages to find detailed information about activities and helpful hints for graduates, families, and friends. Our goal is for you to enjoy the entire celebratory weekend here at PUC.
Graduates, we wish each of you success as you complete the requirements for your degree. It has been a pleasure to have you with us and to watch you develop and excel in the varied skills for meeting your life goals and accomplishing your dreams.
Families, we especially appreciate your support of PUC and know that your son, daughter, spouse, or parent will make a real contribution in the future as they serve our Lord, our Church, and society at large.
Warmly,
Heather J. Knight, Ph.D.
President
Graduation Weekend: Schedule of Events
Friday, June 10, 2016
Doughnuts & Rehearsal for All Graduates (CG)
10:30 a.m.
Rehearsal for Nursing Graduate Recognition (CS)
1:00 p.m.
Social Work Consecration (SC)
4:00 p.m.
Senior/Parent Buffet - Tickets Required (DC)
Register & Purchase Tickets »
5:30 p.m.
Religion Seniors Consecration Service (SC)
6:30 - 7:30 p.m.
Consecration - Vespers (CS)
8:00 p.m.
Sabbath, June 11, 2016
Complimentary Continental Breakfast for Graduates and Their Families (FR)
9:00 – 11:00 a.m.
Sabbath School (CS)
10:00 a.m.
Baccalaureate (CS)
11:15 a.m.
Nursing Graduate Recognition Service (CS)
4:00 p.m.
Teacher Dedication (SC) by invitation only
4:00 p.m.
President's Reception for Seniors, Parents and Faculty (DC)
5:30 p.m.
Sunday, June 12, 2016
Senior Class Picture (ML)
8:30 a.m.
Commencement (CG)
9:00 a.m.
(CG) Commencement Grove, (CM) Campus Mall, (CS) Church Sanctuary, (DC) Dining Commons, (ML) McReynolds Hall Lawn, (SC) Scales Chapel, (FR) Fireside Room
Weekend Highlights
Social Work Consecration Service
June 10, 4:00 p.m. | Scales Chapel
Everyone is invited to this special service when Social Work faculty will consecrate the graduates of the program for service to God and humanity.
Senior/Parent Buffet (tickets required)
June 10, 5:30 – 6:30 p.m. | Dining Commons
Graduating students and their families are invited to an informal buffet dinner with the PUC administration. Families may come and go at their convenience. Check back for registration and ticket details.
Nursing Graduate Recognition Service
June 11, 4:00 p.m. | Sanctuary
Everyone is invited to this special program, which will include nursing awards, and the traditional nursing pinning ceremony.
Teacher Dedication Service
June 11, 4:00 p.m. | Scales Chapel
Teacher candidates will be dedicated at a special ceremony. Family and invited guests are welcome.
President's Reception
June 11, 5:30 p.m. | Dining Commons
Graduates and their families are invited to a reception with the President and faculty. Light refreshments will be served.
Speakers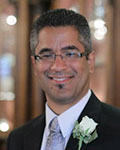 Laffit Cortes, B.A., returns to Pacific Union College to speak for Commencement Weekend. From 2011-2014, Cortes served as the college's campus chaplain before accepting the senior pastor position at Miami Temple Seventh-day Adventist Church. Prior to coming to PUC, Cortes served as the youth director for the New Jersey region of the Seventh-day Adventist Church, where he coordinated ministry events and programs for young people. A well-sought speaker, he has been featured at a variety of programs across the country.
Cortes received his bachelor's in religion from Atlantic Union College, and is currently working on his master's in global leadership from Fuller University.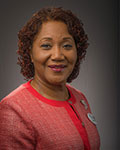 Hyveth Williams, Ph.D., is professor and director of homiletics as well as the acting seminary chaplain at the Seventh-day Adventist Theological Seminary (SDATS) at Andrews University. She is also a pastor and author, and was the first female senior pastor in the SDA denomination.
Dr. Williams graduated from Columbia Union College (now Washington Adventist University) with a bachelor's in theology; she received a master's of divinity from SDATS and a doctorate of ministry from Boston University. Dr. Williams' influence is profoundly felt around the world by countless participants in her ground-breaking counseling and internationally applauded television series, A Painted World: Portraits of Illusion and Reality. She is also the author of four books, and has contributed chapters to several other volumes.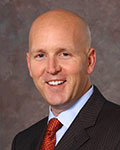 Toby Marsh, R.N., M.S.A., M.S.N., F.A.C.H.E., N.E.A.-BC, is the interim chief patient care services officer for UC Davis Medical Center. He oversees over 1,800 nurses and nurse practitioners, who together provide care for over 200,000 patients every year. Before this appointment, Marsh served as a director of hospital and clinics at the Medical Center, providing leadership, planning, and administration of day-to-day patient-care operations as well as clinical-education and improvement projects. During his time on the nursing leadership team, the hospital earned Magnet® recognition from the American Nurses Credentialing Center (ANCC) in 2014.
Marsh received a bachelor's degree in health services from California State University, Fresno; a master's in human resources from Central Michigan University; an associate's degree in nursing from Pacific Union College; and a master's in nursing from Gonzaga University.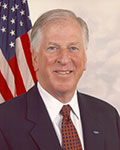 Mike Thompson, M.P.A., represents California's 5th Congressional District, which includes all of Napa and parts of Contra Costa, Lake, Solano, and Sonoma counties. Elected in 1998, Thompson was the first Vietnam veteran elected to the California State Senate. He served in combat with the U.S. Army as a staff sergeant/platoon leader with the 173rd Airborne Brigade where he was wounded and received a Purple Heart. He was also an instructor at the Army's Airborne School. Prior to serving in Congress, Thompson represented California's 2nd District in the California State Senate.
Thompson received his master's in public administration from California State University, Chico. He has taught public administration and state government there as well as at San Francisco State University.
Wireless Internet
PUC is pleased to offer complimentary wireless access to our guests. When you arrive on campus, select from the PUC WiFi options and follow the on-screen authentication instructions for guest registration. If you do not have Verizon cell phone service, we recommend you select the registration by email option.
Professional Photography
GradImages photographs all graduates at the graduation ceremony. Order online at gradimages.com or call (800) 261-2576 for more information.
Thai Graduation Orchid Leis
Leis are conveniently ready for pickup at Commencement Grove on graduation morning. Reserve one online at www.thaigraduationorchidleis.com, or contact Sam at (805) 390-2623.