Success
U.S. News & World Report has ranked PUC in the top tier of its category in the "Best Colleges" issue 17 times, have high MFT scores, and have record high acceptance rates to medical school. But what's really key is students and alumni creating success stories.
Megan Tresenreiter is on her way to the prestigious UC Davis School of Medicine, where she will train for a career of service to underprivileged communities.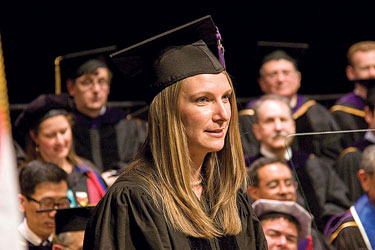 Brittany Cheney's law career began on the Pacific Union College basketball court. "To do well in law, you have to be competitive," says the '07 alumna. "It's the same thing with basketball."
Community
Life at PUC is busy, and not just hitting the books. Between Student Association events, student performances, worship services in all shapes and sizes, sports games, and service projects, the social calendar is always full.
At REACH Ministry, students connect with church youth in our community - and they have more invitations than they can keep up with.

Students "write home" in our weekly Letter Home, giving their personal glimpse into campus life. Sign up to get a copy.
Environment
The PUC community is a Christian boarding campus, with four women's and three men's residential halls and complete resources for a healthy, interactive, and culturally rich residential experience.

The classroom environment is one of scholarly excellence, individualized education, and active learning - like the surprisingly un-painful poetry class.

PUC is a destination campus, with nearly 1,800 acres of undeveloped land and access to many of California's cultural hubs and cities.
Mission
Pacific Union College is a fully accredited Christian liberal arts college, founded in 1882. As a Seventh-day Adventist learning community, PUC offers a Christ-centered undergraduate education that prepares its students for productive lives of useful human service and uncompromising personal integrity.

PUC's faith community is spiritually authentic - actively asking questions, seeking God, and finding ways to express worship, compassion, and service.

Academic excellence is a point of PUC pride, and outstanding academics is a key part of our reputation for educating successful students.