Admitted Students Day
Now that you're accepted to Pacific Union College, join us on May 17 for a special day to celebrate your big achievement. Meet your future classmates and professors, enjoy your soon-to-be campus, and get firsthand experience of life as a Pioneer!
Tentative Schedule
8:30 a.m.

Begin Your Day: Check-in Starts
8:45 a.m.

Admitted Students Day Overview & Breakfast
10 a.m.

Explore Your Academic Journey with Your Department

For students; schedules will vary by department. Undecided students can explore opportunities with advisors.
10 a.m.

Transitions for Parents & Guardians

For parents and guardians
11:30 a.m.

Next Steps: What to Expect Prior to September
Academic advising and registration
Dining and meal plan options
Financing your education
Health forms and immunization records
Housing selection and application process
New Student Orientation
Placement exams
On-campus employment opportunities
12 p.m.

Lunch & the PUC Experience Fair
1:30 p.m.

Beyond the Books: Parent & Student Sessions

(Session topics to be announced)
2-4 p.m.

Explore PUC: See & Hear More About PUC
Campus and specialty tours (including residence halls)

Career testing

Athletics and music auditions

Study abroad and mission trips/service projects

Student success resources (Counseling and Career Services, Teaching and Learning Center, and more)

Take a leisurely hike in the PUC forest

Visit our local towns
8 p.m.

PUC Vespers

(Overnight and local guests are invited to join the PUC students for a very special worship service)
Financial Aid Walk-in Appointments 10 a.m. - 3:30 p.m.
PUC Campus Bookstore Open 9 a.m. - 2 p.m.
Please note that this schedule is tentative and events are subject to change.
Before You Get Here
1

Finish your application. Whether you need to submit your transcripts or a reference, turn in any missing paperwork ahead of time to maximize your time during Admitted Students Day.

2

Pay your $200 enrollment fee. This is required before registering for classes with your advisor. Pay the fee online or call (707) 965-7530. If you pay your fee before May 1, $100 of it will be put towards your fall tuition bill!

3

Fill out your housing form. The sooner you pay your fee, the higher up on the list to receive your dorm assignment you will be! If you haven't yet, fill out your housing reservation form now.

4

File your FAFSA. One of the most important things you can do to prepare for college is to file the FAFSA. The FAFSA determines your eligibility for student financial aid. Having your FAFSA completed before you get to campus for Admitted Students Day will help our financial counselors put together an accurate estimate for your family to see how much PUC will cost. To have your FAFSA information sent to PUC, include PUC's school code—it's 001258.

5

Gather the necessary items to be cleared to work on campus. You will need to complete an I-9 form in order to get a student job at PUC, as well as provide proof of your employment eligibility, such as your passport, driver's license, birth certificate, and/or Social Security card. See the Student Employment page for more information. Please note, you must present original documents, not photocopies or screen shots.
People To Know
Craig Philpott
Doug Wilson
Director of Student Engagement and Leadership
Gena Philpott
Director of Residential Life
Jennifer Tyner
Vice President for Student Life, Enrollment, and Marketing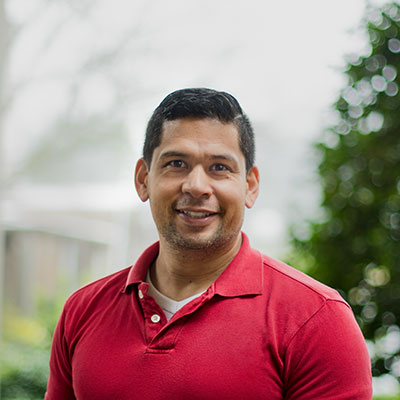 Kent Rufo
Lila Cervantes
Milbert Mariano
Nancy Jacobo
Director of the Teaching and Learning Center
Rachelle Davis
Chair, Department of Music
Ralph Perrin
Director of Pioneers Athletics