About the farm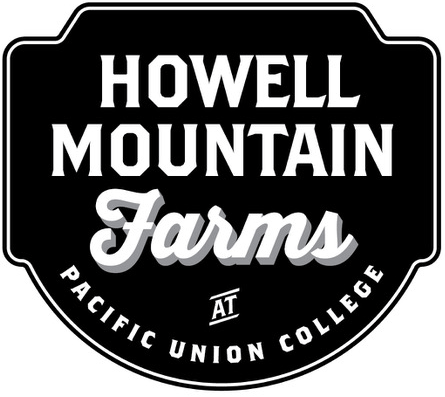 Howell Mountain Farms supports the mission of Pacific Union College by providing naturally-grown local vegetables, fruits, and flowers to its students and employees as well as to the residents of Angwin and the Napa Valley; it also connects students (both college and K-12) with their Creator and the land through experiences with growing food for themselves and others. Further, it attracts students who want an education in horticultural practices grounded in love for God and their neighbor.
The vision of Howell Mountain Farms is to provide a significant portion of the vegetables sold at the PUC Dining Commons and Howell Mountain Market & Deli; to provide a living, working laboratory for general education and major courses for PUC students; to teach the love of their Creator to the K-12 students of Howell Mountain and beyond through tilling the soil; to strengthen our community by reminding all who come to the farm stand that they are part of God's family.  
HMF is located near the Angwin airport on the historic site of the PUC farm, which provided food for the campus from its beginning in 1909.
Are Howell Mountain Farms Vegetables Organic?
We like to call our methods "natural." HMF produce is grown without any chemical sprays. Contrary to what many believe, 'organic' does not automatically mean "pesticide-free" or "chemical-free." In fact, Certified Organic farmers in California are allowed to use a wide variety of chemical sprays and powders on their crops.
The only way to be sure your food has been grown without pesticides or other chemicals is to know your farmer personally. Lucky you! You can come meet Doug yourself at the farm stand. He will tell you that HMF uses only natural fertilizers, without sprays of any kind.
Howell Mountain Farms at PUC Receives ASI Grant
Learn Local. Grow Local. Serve Local. Those heartfelt words are the motto for Howell Mountain Farms at Pacific Union College, which was recently awarded a $10,000 grant from Adventist-Laymens Services & Industries (ASI.)
July 21, 2020